Ski day 62 at Tateyama
Another dynamic run.
62nd day for this ski season, 23 days for powder, 19 days for backcountry, telemark for 13 days
Tateyama 8:40-11:40
Gear: Teneighty GUN+SCARPA FREEDOM
Continued from
Ski day 61 at Tateyama
We woke up and found the sun light was covered with clouds, which makes flat light.
Even yesterday, a sunny day, it was a little flat light.
Then we went to the near area.
At 8:40 we left Murodo-sanso hut.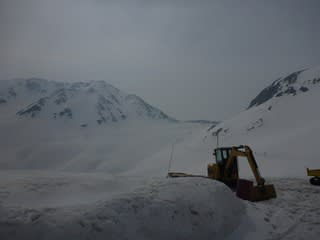 Climbing up to Ichinokoshi.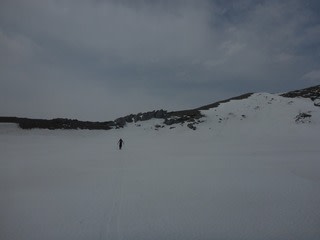 An hour climbing took us to a research center of Toyama University.
Tateyama calderaa.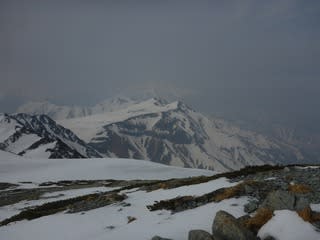 Then we skied down on a big bowl.
To Oyamadani valley and climbed again.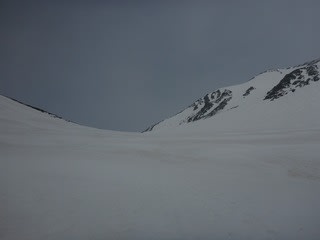 Then we came back to the research center again.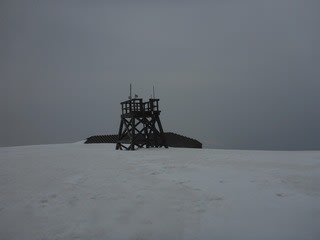 Then we walked to Mt. Jodo.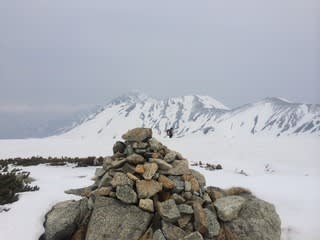 An option was to ski down directly from the peak, but there are some cliffs.
It is more exciting to ski down on the valley.
The valley had some stop-snow, but it was good enough.
Traverse to Murodo-sanso hut.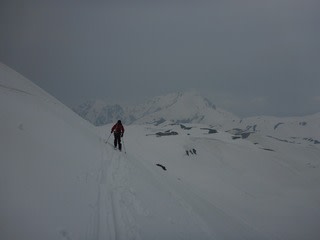 Murodo station.
It was busy with many sightseeners.
We completely enjoyed two days for skiing.
I came back to Hakuba and saw cyclers for Azumino Century Ride competition.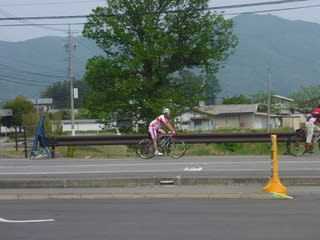 The village has already been in the green season.