Ski day 61 at Tateyama
My season still goes on.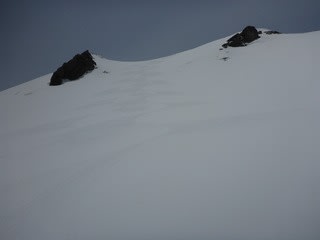 61st day for this ski season, 23 days for powder, 18 days for backcountry, telemark for 13 days
Tateyama 9:45-16:45
Gear: Teneighty GUN+SCARPA FREEDOM
Nice sunny day in Hakuba.
Today I go to Tateyama.
A bicycle riding competition Azumino Century Ride will be held in Hakuba area on Sunday.
Ougizawa station was busy for a trolley bus.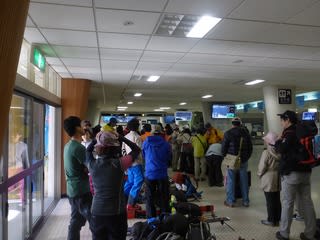 A trolly at 7:30 takes me to Tateyama.
Kurobe Dam.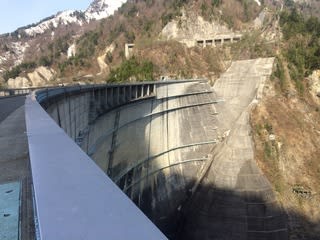 I walked fast to the next transportation, a cable car.
For smooth connection you have to walk fast.
I got the second position for the cable car, and the first position for the next transportation, a ropeway.
Then I arrived in Tateyama.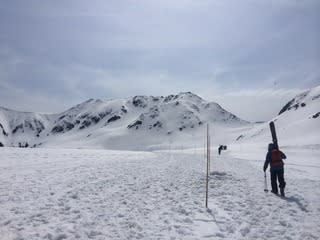 We dropped some stuff and go skiing.
Tateyama had pretty much snow this season. I cannot believe this is the last week in May.
Furthermore, it snowed two days ago and buried all gaps.
The fresh snow may bring phantoms, though.
We climbed up Raicho-zawa to Tsurugi-Gozen. The climb this time was within an hour.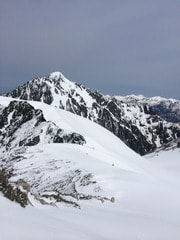 magnificent view of Mt. Tsurugi.
Then we skied down on the wide slope.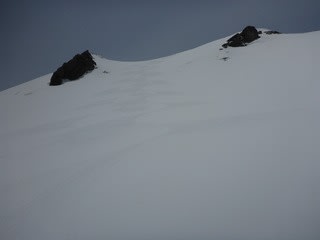 Beautiful. It was not the powder snow, but the condition was good.
We climbed on Tsurugi-sawa,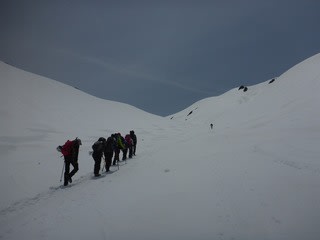 And kept going to Mt. Bessan on our crampons from Tsurugisawa hut.
From Mt. Bessan to Masago-sawa valley.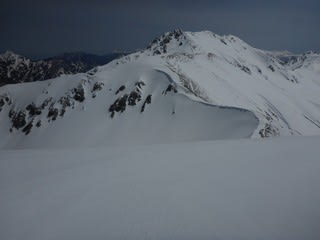 It was also beautiful.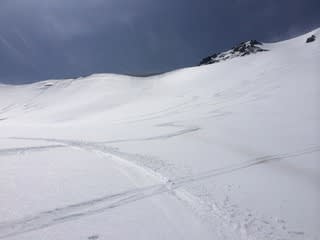 but the good one was the higher portion only, and the lower portion was not good, as the phantoms lived.
My friend told me that I was cruising nicely then suddenly slowed down.
We took a long break.
The terrain looks good, but no doubt there were many phantoms that grab your legs.
Climbing up.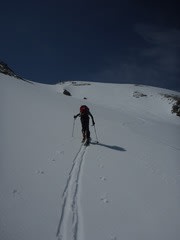 Today climbing was very comfortable with nice breaths.
Walking to the saddle of Mt. Masago.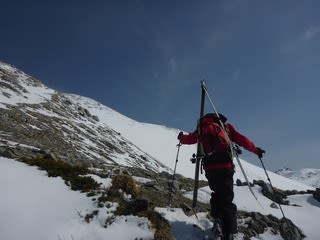 We go down on Obashiri.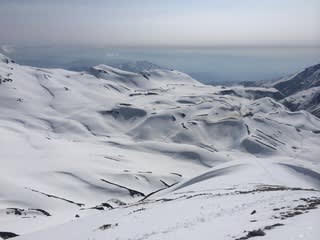 with nice view of the whole Tateyama.
The last run was not too bad.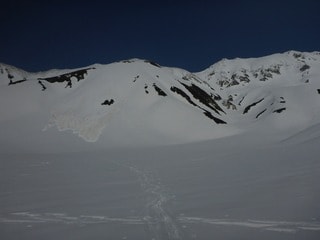 On the left there was an avalanche after the heavy wet snow.
We walked on the dozer trail.
It is a really annoying walk.
And the final fan after all.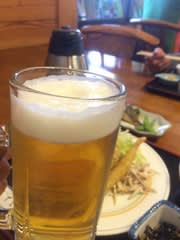 Continue to
Ski day 62 at Tateyama