Ski day 58 at HappoOne
Last day in HappoOne.
58th day for this ski season, 23 days for powder, 15 days for backcountry, telemark for 13 days
HappoOne 11:30-12:50
Gear:
BanYa
M0809
Cycling to HappoOne.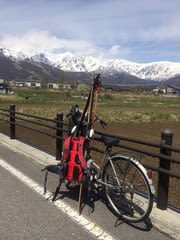 Nice day for a ride.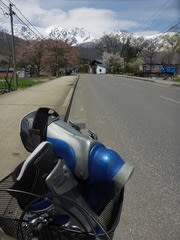 Last day in HappoOne.
It was not crowded but not few.
Panorama.
A half of the course was finished. Probably they piled the snow to the rest of the half.
Then I went to Grat.
The ridge lines lost the snow.
Hakuba three summits.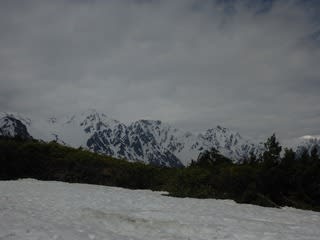 It was windy and cold up there.
Skyline.
Very thin and narrow snow course.
Kurobishi trail.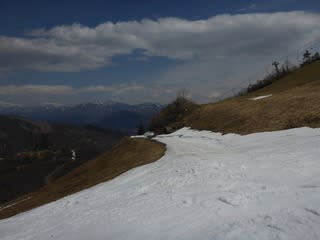 Probably I ride on this road by bicycle in the summer.
Kurobishi bumps. I did some runs.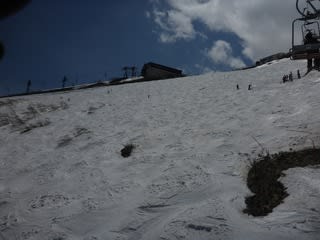 The bumps had good shape.
I also did two runs in Usagi.
This slop also had good shape.
Recently the resort stopped UsagiDaira pair lift in the later season.
Skiers hesitated to ski down unnecessary part above Usagi, and the bumps were not well-shaped.
This year they operated UsagiDaira pair, which allowed skiers to come to Usagi, and made good shape.
Good day for the last day in HappoOne.
This season I enjoyed the morning session on Riesen as well as powder rides.
Wishing the good season next year.