Ski day 55 at RengeOnsen
Hidden Onsen (hot spring) as a regular activity in GW.
55th day for this ski season, 22 days for powder, 13 days for backcountry, telemark for 13 days
RengeOnsen 9:15-12:50
Gear: Teneighty GUN+SCARPA FREEDOM
Beautiful blue sky on the first day of GW.
But the forecast called the weather got worse with the cold front was approaching in the afternoon.
I did not believe the front was approaching with this blue sky.
I attended a guide tour of
BanYa craft
today. We started at Tsugaike.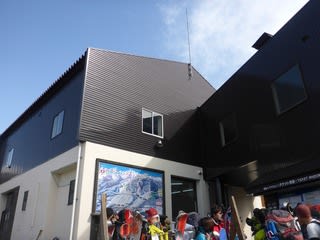 The parking lot was busy due to Shionomichi Matsuri festival, but the gondola list was not.
The ropeway was crowded.
At 9:15 we started climbing.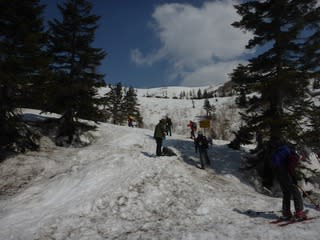 The guide kept us in higher pace as we had to get to the goal, Renge-Onsen before the cold front came.
Only 1 hour and half to the peak of Hakuba-Norikura.
Short break. I took Kashiwa Mochi, or a sticky rice cake with bean paste wrapped by an oak leaf. as a custom it is supposed to be eaten on May 5th.
Passing through the peak of Hakuba-Norikura,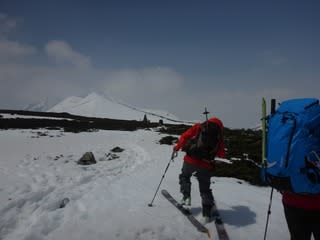 keep walking in higher pace. I was exhausted.
At 11:14 we walked on the lake Oike. It has been a year and half since
I came here
.
2 hours so far.
The clouds of the cold front were approaching from the West.
We could realize it was approaching to us.
At 11:43 now we ski down.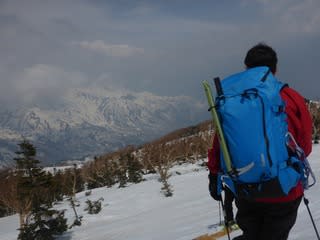 There was some snow fall a few days ago and the terrain was a little rough, but generally it was good.
Arrived at Senge-no-yu at Renge-Onsen at 12:11.
Now we take bath for a while.
We could relax after climbing in higher pace.
Nice hot spring.
Arriving at the lodge at 12:51.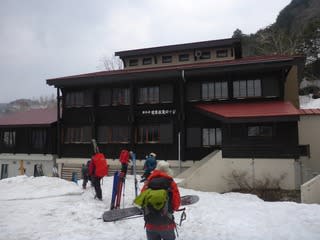 Lunch at the lodge as we arrived early.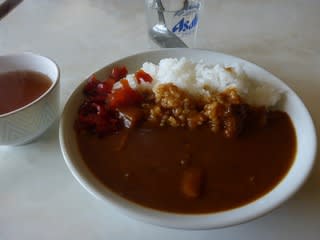 After this it started raining.
At dinner time the front passed away, and the blue sky came back.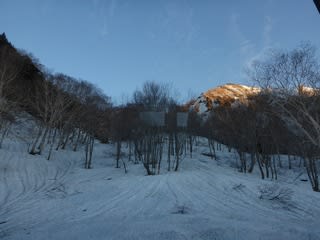 Looks like a good day tomorrow.
Continue to
Ski day 56 at Mt. Yukikura+Mt. Gorin.