Ski day 52 at Mt. Chokaisan
One day tour to Mt. Chokaisan, 400km away from Hakuba.
52nd day for this ski season, 22 days for powder, 11 days for backcountry, telemark for 12 days
Mt. Chokaisan 9:20-14:00
Gear: Pocket Rocket(Telemark)+GARMONT ENER-G
The forecast was called worse in Hakuba after April 28th, which brought us to Tohoku area.
At 5pm we left Hakuba.
Arriving in Nikaho city at 11pm.
Morning at the beach of Japan Sea. Nice blue sky.
Haraigawa parking lot.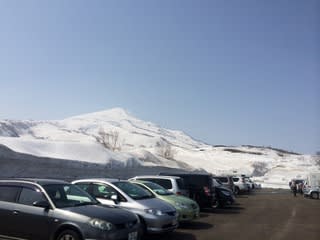 Mt. Chokaisan, that's where we are going today.
Climbing.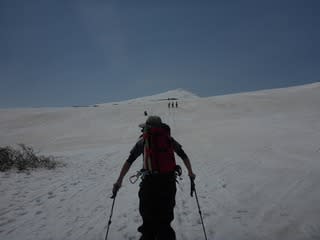 Today we got cold against wind all the way, which allowed us to climb up very fast as cooling down.
In 2 hours half we reached to the peak of Shichikosan.
And we could see the peak of Mt. Chokaisan.
We still had pretty much time to go there.
Climbing down a cliff.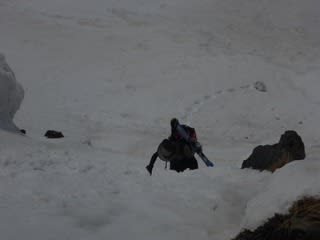 Then we reached to the Peak.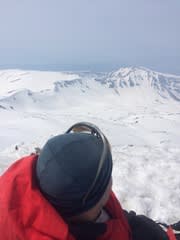 I have been here 6 years ago.
We could look down the nice slope of Senja-dani, or thousands-snakes-valley.
We would like ski down there again.
Then we climbed up the cliff to Shichikosan again.
Now we go down.
Nice mellow terrain for telemarking.
Nice film crust.
Nice day for skiing.
I love Mt. Chokaisan.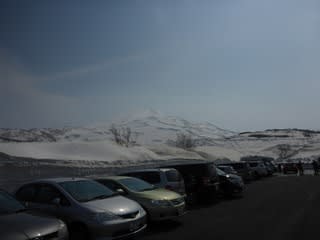 After Onsen we had early dinner of Kaisendon, or a seafood rice bowl with looking at the mountain.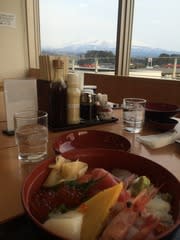 We planned to ski tomorrow, but the weather was getting bad.
Then we decided to go back to Hakuba.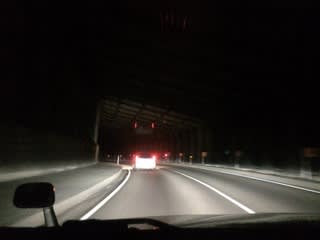 Over 800km for a round trip. A short, but nice tour.