Ski day 50 at Funakoshi
50th day for this ski season, 22 days for powder, 9 days for backcountry, telemark for 11 days
Funakoshi 9:30-16:00
Gear: Teneighty GUN+SCARPA FREEDOM
Finally we got the visibility.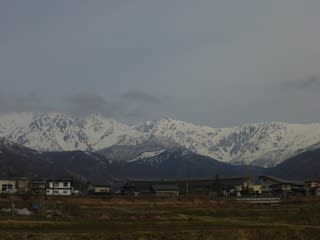 Now we can go to the back country skiing.
We headed to Tsugaike area.
To the rope way station.
Today is the first day of back country skiing for my friend Chris.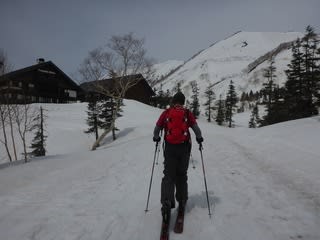 Slowly go.
With some breaks we got right above the peak 2471.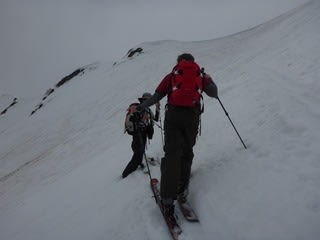 Now we ski down from here.
We have been confident of the best film crust snow since we were climbing up.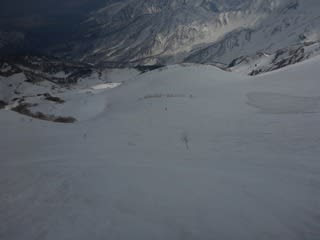 Looks nice.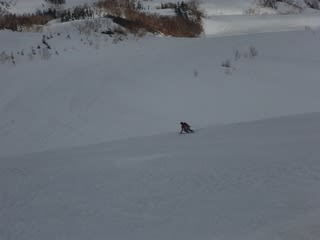 One of the best film crust.
Afterward we had some phantoms of leg-grabber.
Poor Chris was captured by a phantom.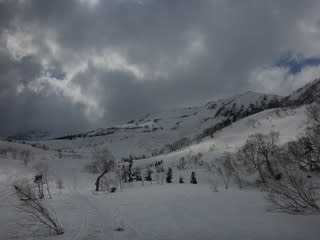 but I am very glad that he fully enjoyed today.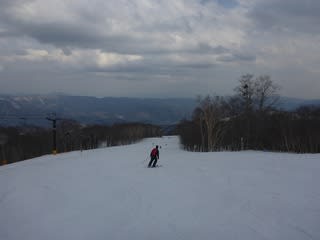 Now he fell down to the dark side of skiing :-)
Tsugaike still allowed to ski down to the middle station but sooner the snow goes away.