Ski day 49 at Happo
49th day for this ski season, 22 days for powder, 8 days for backcountry, telemark for 11 days
Happo 9:30-14:00
Gear: Teneighty GUN+SCARPA FREEDOM
Today we came for backcountry again.
Ascending with Kokusai chair lift.
There were snow monkeys.
But there was no visibility up here.
It was cold and the surface was hard.
We waited for a while at Usagitaira terrace, but it did not become better.
We went down a little.
Today we were accompanied with the one who started backcountry skiing today.
Then we practiced some aside of the resort.
At the end the blue sky came.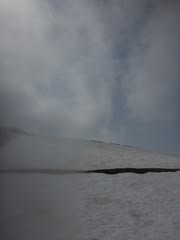 And three summits were into our sight.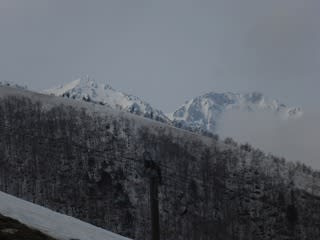 Lunch at
COCCOLA J
.
Dinner of Yakiniku.