Ski day 48 at HappoBC
Beautiful runs in Happo backcountry.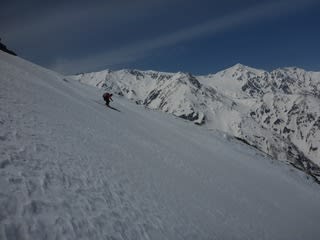 48th day for this ski season, 22 days for powder, 8 days for backcountry, telemark for 11 days
HappoBC 10:20-13:30
Gear: Teneighty GUN+SCARPA FREEDOM
Today we went backcountry skiing in Happo area.
Kokusai chairlift.
The snow has gone.
Usagi.
Aiko Uemura, 4th winner of mogul skiing in Sochi, will come today.
Climbing up from Happo-ike hut.
Today I got the right climbing skins.
We arrived at Shimonokamba in 40 minutes.
Today we chose Oiwa shoot, or a big-rock shoot.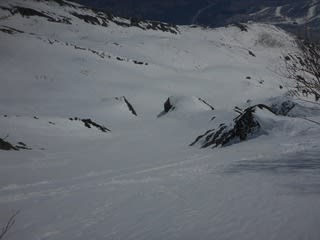 Beautiful terrain.
Nice film crust.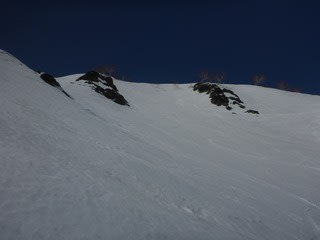 This thin ice makes good film crust.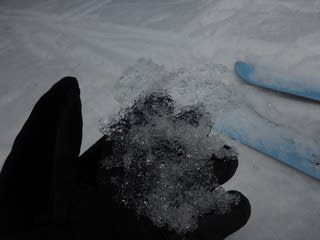 This allows our skies run fast.
We climbed up back to the north face.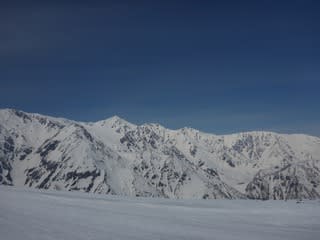 Hakuba three summits.
We went down to Oshidashi valley.
For the beginning the terrain was icy, but the lower part had nice snow.
Skiing with Hakuba summits in the back.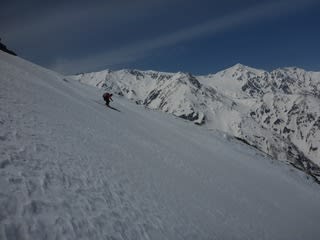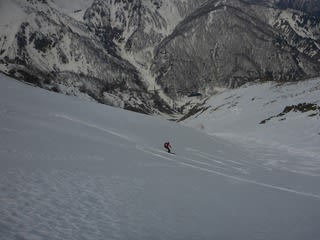 It was good the condition was kept good all the way.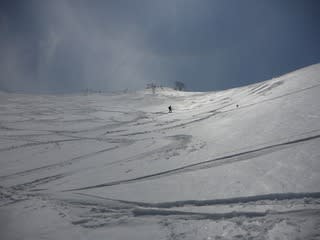 The most critical point of the day, crossing the river.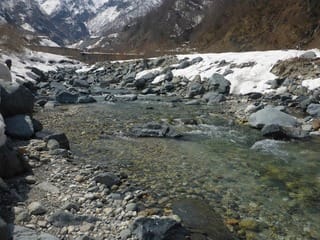 Today we have a "secret weapon".
Long rubber boots. It allows us to cross in 30cm depth.
And we could walk on the road all the way.
This boots were more easier to walk, and prevent our ski boots wearing down.