Ski day 43 at Funakoshi/Kanayamasawa
Nice granular snow run.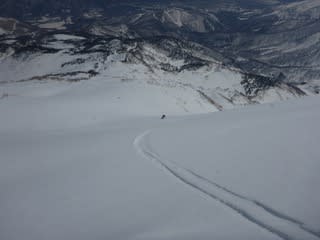 43rd day for this ski season, 22 days for powder, 6 days for backcountry, telemark for 9 days
Funakoshi/Kanayamasawa 9:15-13:45
Gear: Teneighty GUN+SCARPA FREEDOM
Nice blue sky in Hakuba.
The snow on the rice field is being melted.
Today we went to a back country skiing. It's been a little long time since the last time.
Pretty long cue for the ticket window at Tsugaike.
The rope way operation has started and everyone chose that way.
No one came to this entry point but us.
Ascending.
It was very hot today for ascending.
I brought Sakura-mochi, or rice cake covered with cherry leaves.
This is a seasonal food in Japan.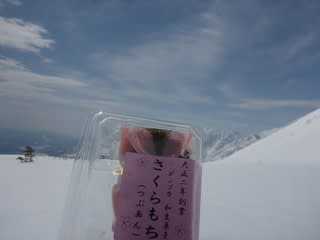 Arriving at Funakoshi peak around 12pm.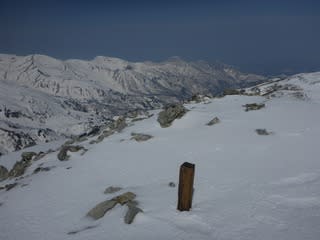 The last time I was here was for
the trekking a year and half ago
.
It took as long as the trekking.
Usually we cross Tsugaike Natural Park and climb straight up to Funakoshi peak, but today the terrain looked hard. Then we chose Mt. Hakuba-Norikura, where the terrain seemed softer.
We did not have any trouble for climbing, and we chose the right route.
Mt. Tsurugi is far in our sight.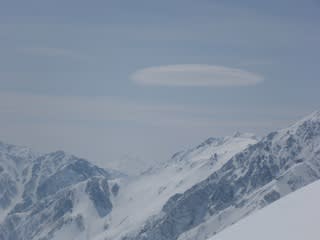 A cap cloud is above the mountain.
We dropped off a little further from Funakoshi peak.
Looks good.
Here we go now.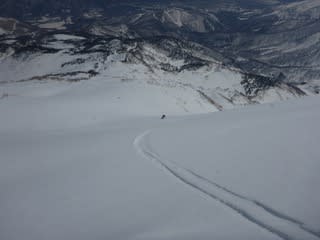 The run was very good, but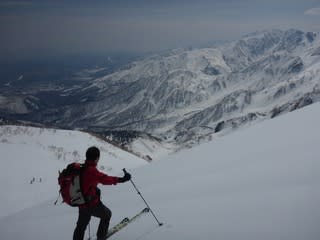 the good condition ends here, before Kanayamasawa valley.
There was a big party.
Kanayamasawa valley had less debris than usual yet,
but the snow condition was awful. It was full of stopping snow.
The snow killed my legs.
We somehow managed skiing down to Sarukura.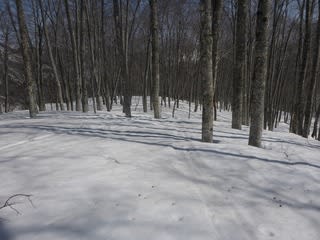 Usually the mountain load is shoveled, and we have to walk all the way to the gate.
However this time the load was not shoveled yet, and we could ski down to the end.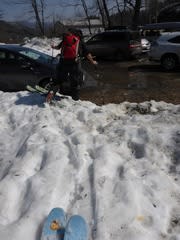 Good for us to ski down here easily.
I carried my shoes just in case I would have to walk.
Late lunch at
COCCOLA J
.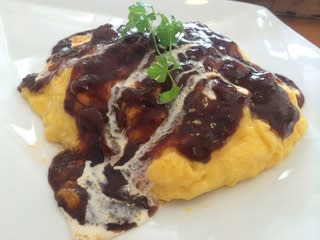 We look up the mountains that we skied today.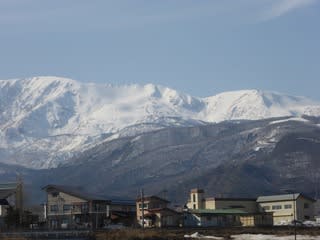 The terrain looks good, but very short to run.