Ski day 42 at HappoOne
42nd day for this ski season, 22 days for powder, 5 days for backcountry, telemark for 9 days
HappoOne 8:50-12:00
Gear: HEAD i.Supershape Magnum
Skiing at HappoOne as usual.
We wanted to go down on the hard terrain in the morning, but the early morning operation ended yesterday.
A glossary at the gondola station.
Victoire Cheval Blanc Murao III, a mascot of Hakuba Village.
It is even a loose mascot and more than it, it is made of cardboard.
It was not crowded as a weekday.
Riesen for the beggining.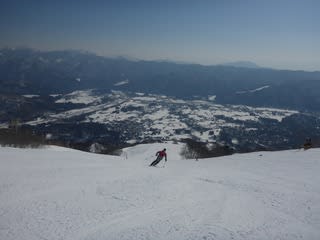 We tried Grat again.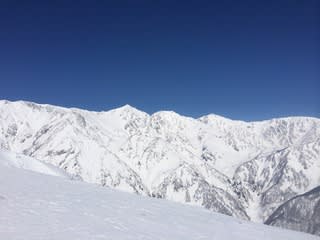 and could see Hakuba three summits.
Then we tried bumps at Kurobishi and Usagi,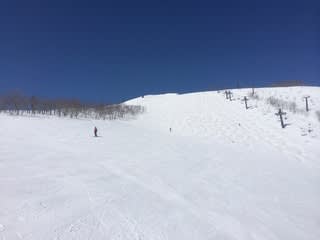 and nice cursing in Skyline.
Good resort skiing.
We felt the spring weather.