Ski day 40 at Hakuba Cortina
Probably last powder in Cortina.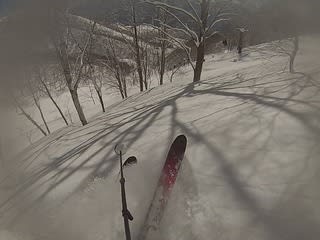 40th day for this ski season, 22 days for powder, 5 days for backcountry, telemark for 9 days
Cortina 8:30-12:00
Gear:
BanYa
M1102+SCARPA FREEDOM
Little snow fall in Hakuba.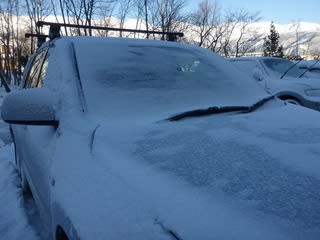 I tried Cortina, where the non-piste area was closed yesterday.
Perfect blue sky in Hakuba.
Heading to Cortina.
I worried that the area would be closed today, but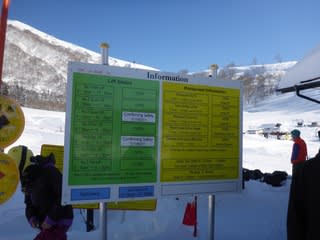 Chairlift #4 was announced to be open.
Junkies were gathering.
I don't remember that I could ski in Cortina in late March.
Chairlift #4.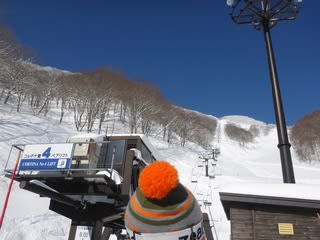 HAPPINESS is secured.
Many people were heading to Hieda #2 or #3, while I went straight to the lift line.
Awesome....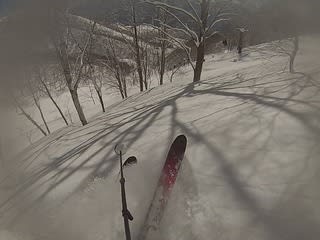 Probably this is the best one in this season.
And the cue is probably the longest in this season.
It took more than 15 minutes.
I see Mt. Amakazari and Mt. Hiuchi far in my sight.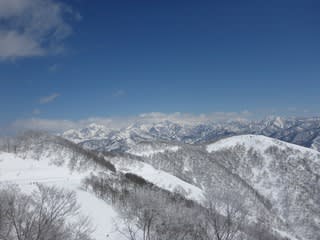 The temperature was getting higher, the sun light came and the snow got worse and worse.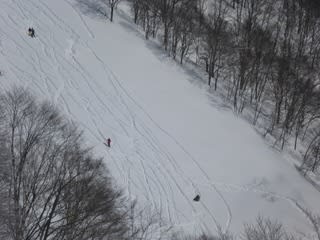 People were writhing in the sticky snow.
I tried my favorite area, but the snow became already bad.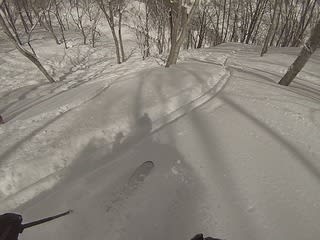 Then I sought north faces.
Hieda #2.
All that remains, Of warriors' dreams - Basho Matsuo
Then I went to the back bowl.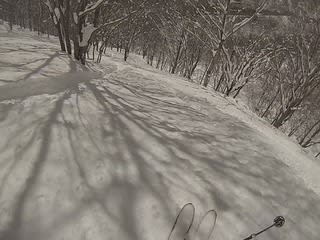 I worried the snow condition in this side, not the north face, but it was good enough.
I looked back the dam again and again. I miss this view.
This is probably the last time to come to Cortina.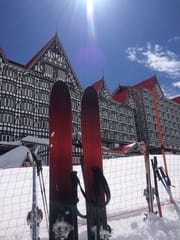 Lunch at Sounds Like Cafe.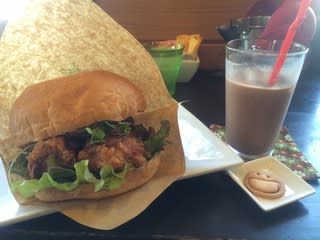 Then visited some local spots like Shirasawa pass,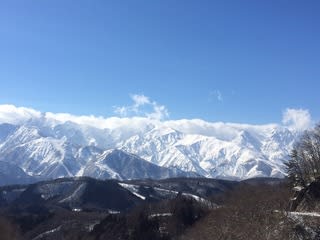 and Oide Suspension Bridge.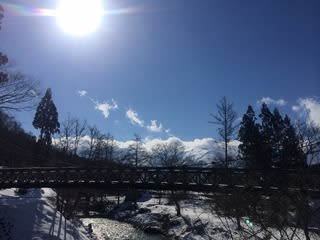 Coffee break at Senjyu.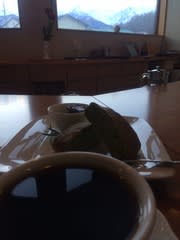 Dinner at Hakuba Hanten.