Ski day 39 at HappoOne
Powder season is ending in ski resorts.
39th day for this ski season, 21 days for powder, 5 days for backcountry, telemark for 9 days
HappoOne 7:10-10:00
Gear:
BanYa
M1102+SCARPA FREEDOM
It was raining yesterday, but it must be snowing in hire place.
Little snow falls in the village, but I believe there should be some snow fall.
I took lifts from Kokusai.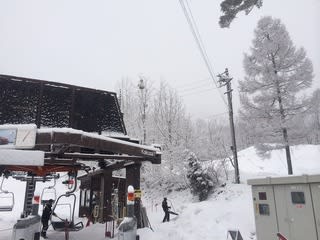 Today the service was operational in early morning, ant Kokusai chair started at 7:10.
Then I skied down on Tatekko.
I was hitting the bottom but it was fun enough.
I took gondola lift to Alpine quad, that was not started yet.
Piste was not busy today, and I saw very few junkies.
I was the only person waiting for the operation.
Usagi.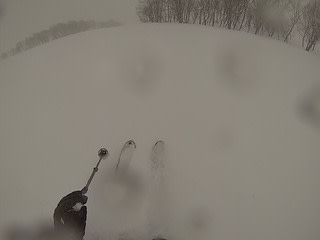 I was also hitting the bottom. Then I went to Sodeguro, but still hitting the bottom.
In Skyline via Kurobishi, I could enjoy the float of the powder snow.
The lift at Skyline was not operational, and I took the gondola lift to Alpen quad.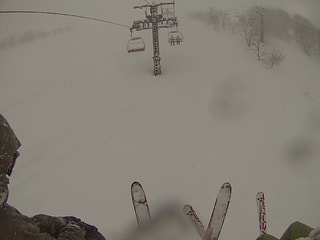 It is already 9am but the powder was not gone yet.
Then I repeated in Skyline.
The piste was covered by the fresh snow during I was skiing.
I could enjoy the powder runs without hitting the bottom in Skyline.
I quit due to the poor visibility and flat light.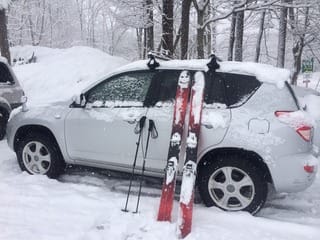 It was already almost 3 hours.
In the afternoon we visited Suwa shrines.
Buckwheat noodle for dinner.