Ski day 37 at HappoOne
37th day for this ski season, 20 days for powder, 5 days for backcountry, telemark for 9 days
HappoOne 11:50-13:20
Gear: Pocket Rocket(Telemark)+GARMONT ENER-G
The way to Hakuba was all white. Probably this will be the last time to see the snowy road.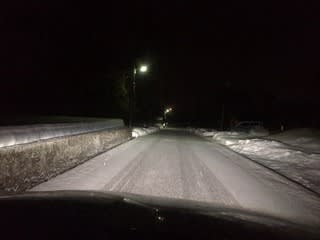 The snow fall was not so much, though.
I woke up late and went to Happo-One.
I rode on the bike there.
Today there was a large skiing competition and the parking lots seemed full.
Usagi was the main field for the competition.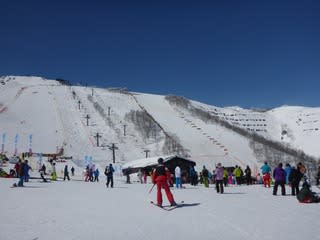 I went up to Grat.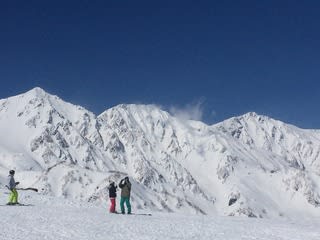 Beautiful Hakuba three summits.
The piste was very icy and it was very difficult for telemarking.
There were many tents in front of Usagi-daira terrace for the competition.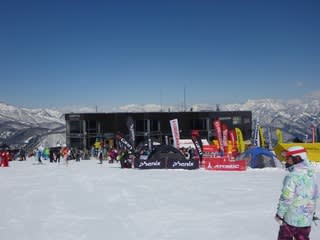 I thought they were for ski sampling and visited.
I did on Riesen several times, but the slushy snow was deep.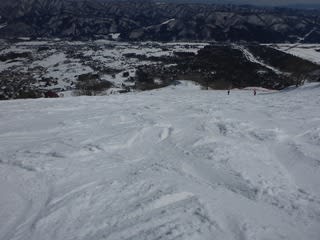 The piste was not busy. I am not sure why. It was for the bad piste condition, or the guests went to see the competition?
It looks like spring.
Late lunch at Sounds Like Cafe.