Snowland to snowland
I had work to do on Saturday.
It was the heaviest snow in Tokyo in last 40 years.
The snow condition was actually good.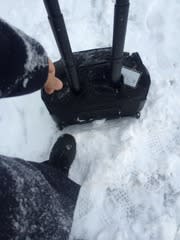 There are many slipping on the road, but I was in the snow boots that I use in Hakuba.
The forecast called pretty good snow falls in Hakuba, and I decided to go there.
All highways around Tokyo was closed. I took the bullet train.
The bullet train was also suspended when I arrived at Tokyo station, but sooner the operation was resumed. The train was full.
The train was delayed and I missed a bus to Hakuba at Nagano station.
The next regular one is supposed to be 2 hours later.
It was really annoying to wait for 2 hours, but an extra bus came.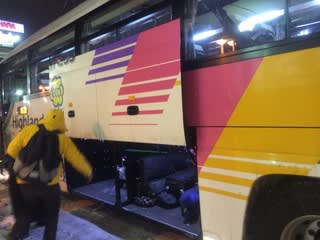 I could reached to Hakuba somehow.
I was lucky to be able to come here.
Continued to
Ski day 27 at Cortina