Ski day 27 at Cortina
A south coast low pressure impacted on Kanto and Koshinetsu reason yesterday.
I also
travelled through the delay
but does the powder snow deserve my effort?
Sunlight was coming in Hakuba.
27th day for this ski season, 17 days for powder, 5 days for backcountry, telemark for 4 days
Cortina 8:30-10:30
Gear:
BanYa
M1102+SCARPA FREEDOM
Official Snow fall 30cm, Kanayamasawa6H ?cm
Cortina called the snow fall in 30cm.
Tsugaike, on the way to Cortina, we found the parking lot was very vacant.
It was supposed to be full today, in the middle of national holidays.
The guests could not reach due to the highway close.
They must be in trouble, but it also damaged the economy here, as the one of busiest days.
However the cue was already made in Cortina.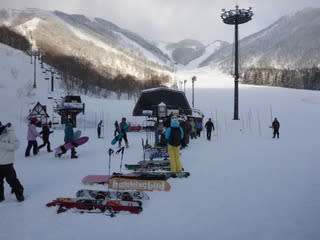 Almost 40 junkies were before us.
Just before the lift start the cue was that long.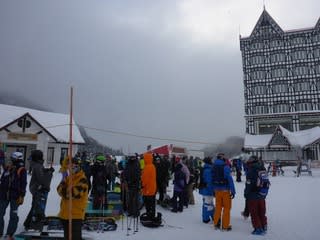 We were loaded on the lift #4 and dived into the terrain.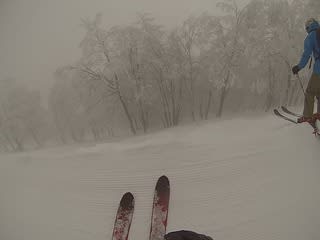 But it was different.
We hit bottoms very much.
The announcement was amended to 5cm.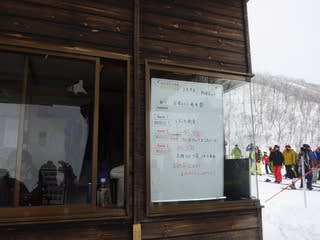 We also tried the backside, but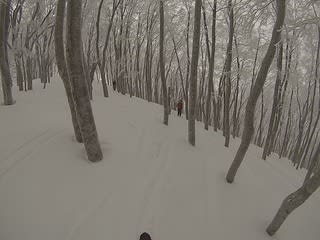 also hit the bottom a lot.
There were some good place in the bottom of the concave terrain, or on the gentle slopes.
We did not fully enjoy.
We finished at 10:30.
Now I ended my 'duty' and now the time to go home.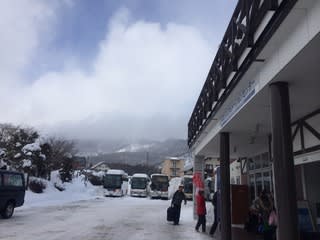 The inbound train was almost full. Reserved seats were fully booked and I could have the non-reserved seat.
Tokyo station.
Almost 24 hours ago I was waiting for the resume of the serve here.
I was lucky not to have severe trouble and it was an exciting travel.