Ski day 26 at HappoOne
26th day for this ski season, 16 days for powder, 5 days for backcountry, telemark for 4 days
HappoOne 15:15-16:30
Gear: HEAD i.Supershape Magnum
It was raining in Hakuba.
I gave up skiing today but it stopped and sun light came in the afternoon.
Then I tried a short ride.
It's already at 15:15, but go up anyway.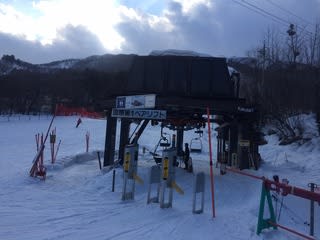 I go down on Panorama.
The snow was very slushy after the rain, but the ski ran very fast.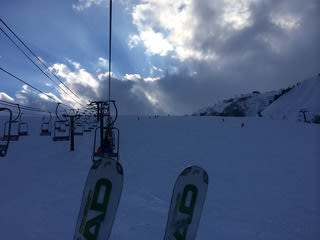 The piste was not rough. There seemed few guests due to the rain.
I skiied until the lift was closed.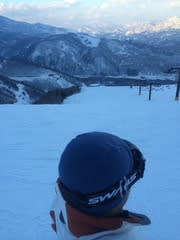 It was good that I could ski today as well.