Ski day 25 at Urahiyo
25th day for this ski season, 16 days for powder, 5 days for backcountry, telemark for 4 days
Urahiyo 9:00-10:20
Gear:
BanYa
M1102+SCARPA FREEDOM
In later this week Hakuba got rain fall, which destroyed the condition, but an information called the snow falls above the sea level in 1400m.
We tried Urahiyo.
It was very freezing in Hakuba due to the radiative cooling, but the sun light was getting mild when we rode on the chairlift.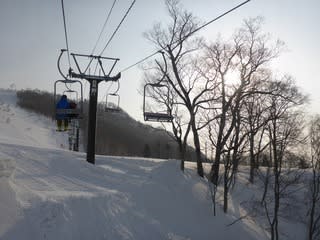 Hiking to Urahiyo.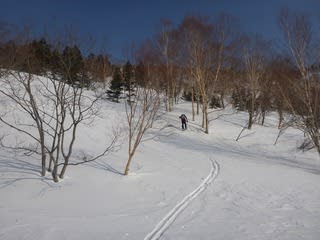 It was windy up there.
We digged the pit check just in case and found a dangerous layer in 40cm depth.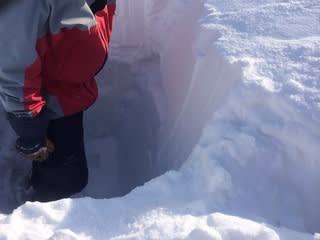 The hold in the middle was made by a hand with very crumble snow.
The terrain did not look very good and it was not worth to take a risk to go further.
We decided to go back.
The southern face was good enough.
We came back to the resort at 10am.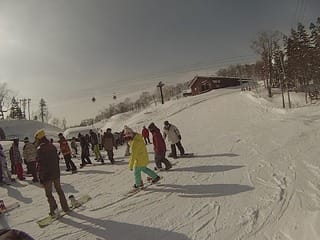 The piste was not rough yet, which was enough comfortable.
We finished the activity at 10:30.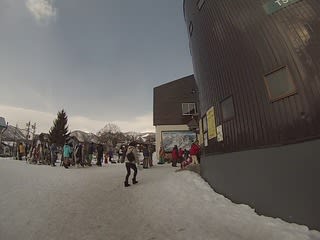 Well, this is it, in such a condition.
At night we paid a tribute to the memory of IWA-san at Kichonchon.