Ski day 32 at HappoOne
Another nice sunny day in Happo-One.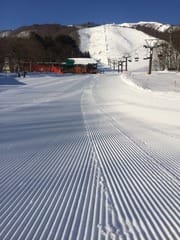 32nd day for this ski season, 19 days for powder, 5 days for backcountry, telemark for 6 days
HappoOne 8:10-10:10
Gear: HEAD i.Supershape
I stayed in Hakuba last night and went skiing before my business trip in the afternoon.
It is vacant in weekdays.
Beautiful piste.
And I repeated on Riesen.
More stress-free than Saturday. I could run fast.
Then I went to Grat to the end.
Beautiful three summits.
Look forward to visiting Oideppara, the snow field on the left to the top.
Good to ski before work.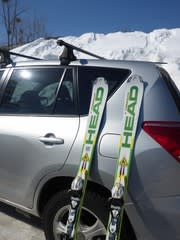 I wish I would do everyday.
Watching Mt. Shirouma with coffee at
Coffee Senjyu
.