Ski day 23 at HappoOne
Resort skiing.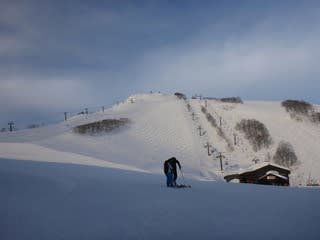 23rd day for this ski season, 14 days for powder, 4 days for backcountry, telemark for 4 days
HappoOne 7:40-11:30
Gear: HEAD i.Supershape Magnum
Gear: Pocket Rocket(Telemark)+GARMONT ENER-G
Today no snow fall was called and the sunny day came.
We did resort skiing.
We got up early and headed the 'Asa-ichi Riesen', or the early morning skiing on the well-groomed Riesen.
The cue was growing but the piste did not become busy so much.
A championship was made on Kokusai, which was blocking us to move around. It was annoying.
Past 10am we changed Alpine skies to Telemark.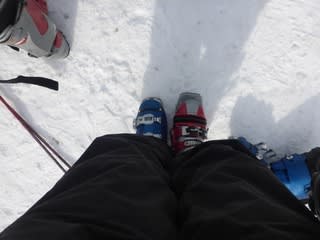 We came back to Riesen again.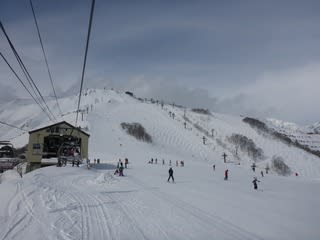 It became windy and we ended up.
Curry with rice for lunch at Usakichi, just in front of Nakiyama.
The thick clouds were covering mountains.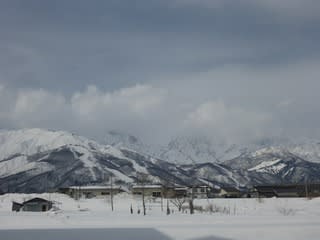 Can we expect the powder snow tomorrow?