Ski day 15 at North Otari
Beautiful powder run.
15th day for this ski season, 10 days for powder, 2 days for backcountry, telemark for 2 days
North Otari 8:30-15:00
Gear:
BanYa
M1102+SCARPA FREEDOM
Morgenrot in Hakuba.
Radiative cooling chilled the village. Negative 13 Celsius.
Today we joined
Banya tour
.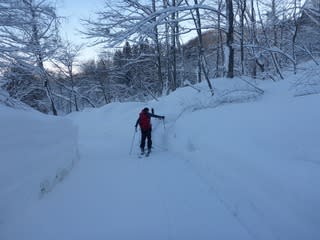 We climbed on North Otari mountains.
Crossing over the river.
We had a run on the way.
Nice powder snow on the North face.
Then climbing again.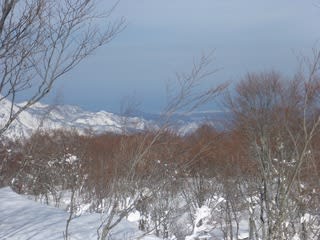 The Japan sea was beautifully in our sight.
Arriving at the peak at 1pm.
Nice view.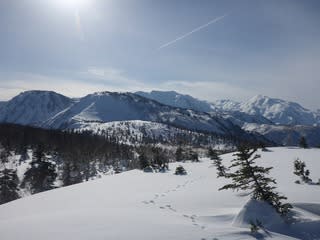 Now we descend.
The altitude is not high and we worried about the snow condition, but radiative cooling kept the condition, which our guide Shin-chan predicted.
Perfect powder snow.
Although the annoying snow in the very end.
Thanks for the wonderful tour.