Ski day 14 at Happo-one
We have been discouraged for last few days, but finally we got it here in Hakuba!!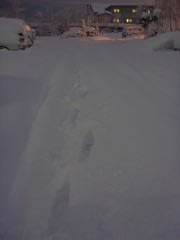 14th day for this ski season, 9 days for powder, 1 day for backcountry, telemark for 2 days Happo-one 7:30-10:20
Gear:
BanYa
M1102+SCARPA FREEDOM
Over 50cm snow fall on my car! The snow was wet and heavy.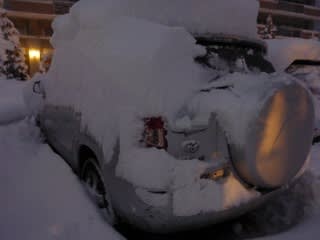 We got up at 5:30 for shoveling and left at 6:30. It was still dark.
The gondola lift already had a cue of junkies.
Fortunately all junkies before us went down from the gondola, and we got the first position at Alpen quad.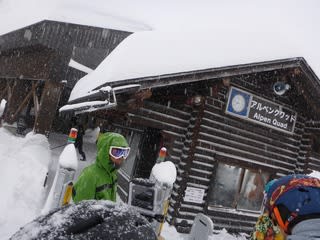 The operation started late at 8:10. I am really frustrated with the poor customer service in Happo-one. Cortina is very punctual and always starts the chair lift at 9am, and most of US ski resorts complete patrolling before the ski operation.
I looked back and found the long cue behind us.
We got the first track in Tanuki.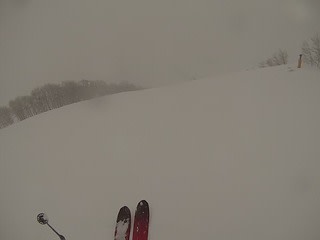 Usagi is getting finished.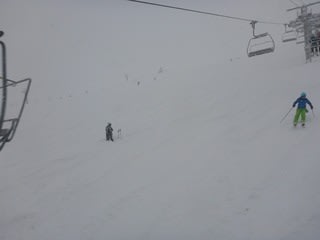 The person in the middle is a
snow navi
staff.
Then we hopped from course to course strategically well, and finished at 10am without any useless run.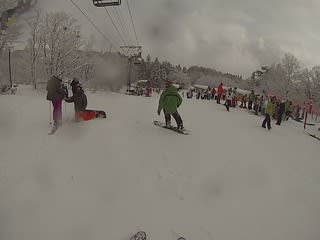 Good day.
Lunch at Wa-en ramen.
Then we went to
Rapie
.
I sold my boots GARMONT RADIUM, which I enjoyed for three years.
Please somebody buy it.