Ski day 24 at HappoOne
24th day for this ski season, 15 days for powder, 4 days for backcountry, telemark for 4 days
HappoOne 7:50-9:50
Gear:
BanYa
M1102+SCARPA FREEDOM
Official Snow fall 30cm, Sarukura 6H 11cm
I woke up and found it was raining. I expected already, and wondering how high the freezing level was.
Powder search called Sarukura, at 1250m above the sea, had snow fall.
My powder mate gave up already, but I decided to check it out.
It was really slushy at the parking lot.
But it was a little snowing, as a little piece of hope.
I parked my car at the all furthest at Kokusai, and walked down to the gondola station all the way.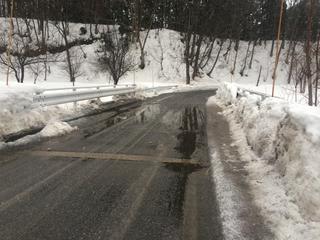 A huge pool on the road.
Nice frost enough on the trees. Is it a good sign?
Got on the Alpen lift.
There were very few junkies in the very weather.
I went straightly to Tanuki, but I hit the bottom a lot.
Kurobishi and Skyline after it was good enough.
Skyline #2 was not operational yet and I got on the gondola again.
Then Skyline #2 got operational.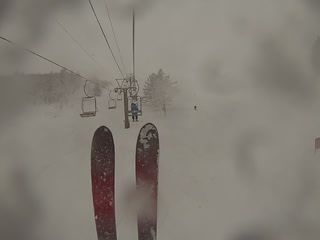 Main piste was almost finished.
Then I visited some places I know.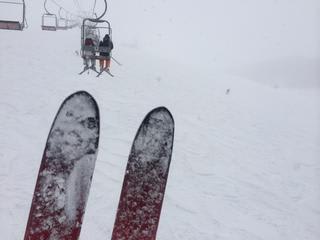 I did not expected much today, and it was much more than it.
Morning coffee at
Coffee Senjyu
.