Taiwan -day 5- Taichung/Home
Continued from
Taiwan -day 4- Taichung
.
I came to Taiwan alone, and I leave Taiwan alone.
I attempted to use a bus to HSR Taichung station, but as soon as I left the hotel, the bus had just left.
Then I took a taxi, at appx. 200NTD.
It was a dawn time at the station.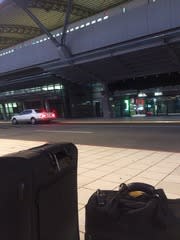 Leaving the station in the morning light.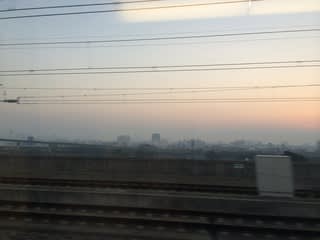 A shuttle bus is available just in front of the train station. At 30NTD.
The flight was comfortable and I came home smoothly.
I was afraid of the language issue in Taichung and Tainan, but I could manage some how.
Sightseeing in Tainan was enough, but still I want to visit again for the nice meal.