Taiwan -day 3- Tainan
Continued from
Taiwan -day 2- Taipei/Tainan
.
Breakfast is included in the fare. It was buffet, but we expected meals afterward and we took the breakfast a little.
This is a traditional rice cracker store, Lián de táng bĭng jiā. All are hand-made and the supply is limited. You can buy only two packs.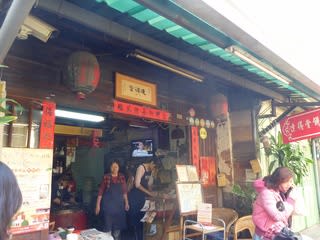 Then we visited several sightseeing spots.
The first one is Chīkănlóu, or Chihkan Tower. It was a fortress built buy Dutch in 17 century, and Zhèng Chénggōng renovated his castle after he won the war.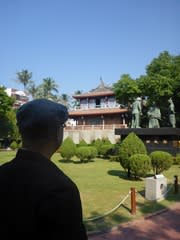 There are several sightseeing spots as well.
Sì diăn wŭ miào, or Sacrificial Rites Martial Temple.
Then we visited a tea seller.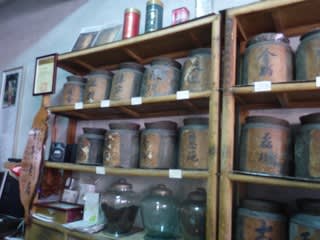 Lunch at Zai fa hao bai nian rou zong.
Cakes wrapped in bamboo leaves.
Museum of meteorology. This was built as a meteorology observatory by Japanese government.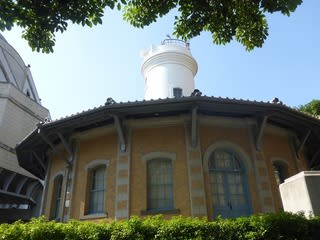 National museum of literature.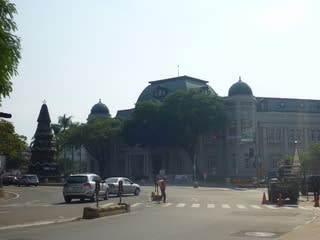 Hayashi department store, built at the Japan era.
Still under the renovation until next year.
Old Nippon Kangyo bank Tainan branch.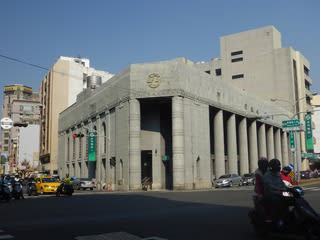 Fire engine was decorated with Christmas accessories.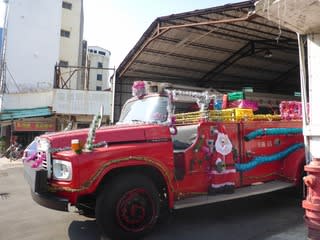 This brochure guided us to such sightseeing places.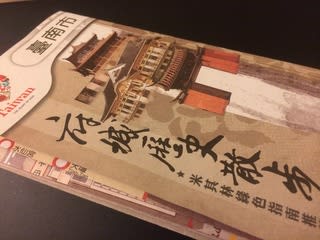 Then we caught a taxi to Ān píng gŭ băo, or Anpin old port.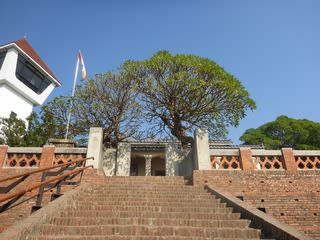 This was built as a fortress when The Netherlands advanced to Taiwan.
Anping tree house.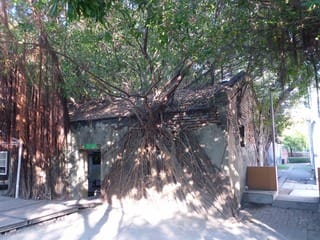 This used to be a warehouse of Japanese salt manufacturing, but abandoned after the World War II, and the Banyan trees have covered the buildings during the time.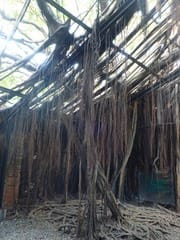 We went to seeing the sunset.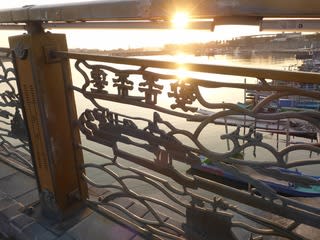 Beautiful sunset.
A quick meal of shrimp rice.
Jí pĭn xīa rén fàn
We walked around Shen Neng street.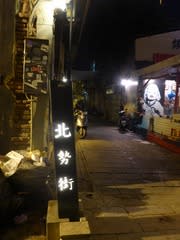 Nice atmosphere.
ANOTHER dinner.
We visited Chì kăn dàn zĭ miàn again.
And we took dessert as well.
At this restaurant the tables and chairs were used at an elementary school.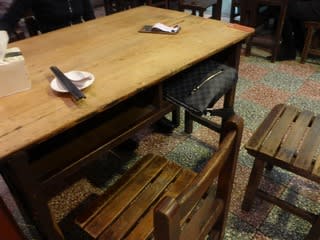 I bought a bottle of chilled coffee at Seven-Eleven.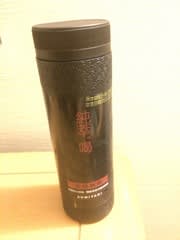 The taste and the package design is away better.
It costs 30 NTD. Japanese chilled coffee is beaten.
Continued to
Taiwan -day 4- Taichung
.