Taiwan -day 2- Taipei/Tainan
Continued from
Taiwan -day 1- In Taipei
.
We tried the soy milk store, Fù háng dōu jiāng for breakfast again.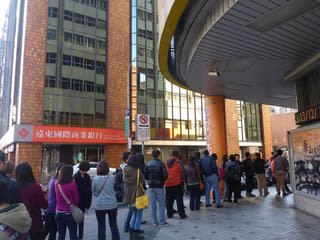 The cue is as long as yesterday, but we joined. The cue turns at the corner of the building, entering into the building and going up on the stairs to the store.
Today the cue was moving very quickly, and we got there in 30 minutes.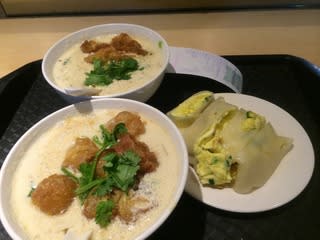 Xián dōu jiāng, or salty soy milk soup, and Dànbĭng, or egg with sticky rice cake.
After breakfast we went to Dí huà jiē street.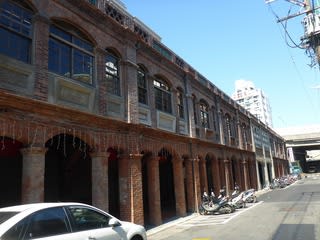 This street is traditional with red brick buildings.
We visited a tea house.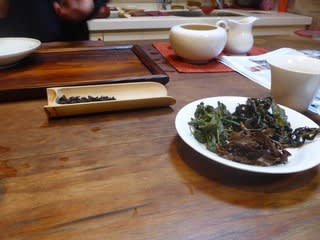 The master introduced some valuable tea.
Then we took lunch at a cafe in a red brick building, Fleisch cafe.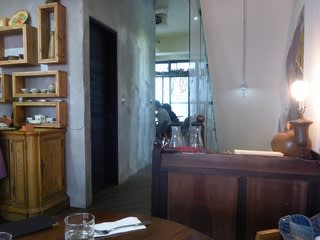 Nice atmosphere.
We went back to the hotel to pick up our baggage, and took a high speed train at Taipei station.
Arrived at Tainan in 1 hour 40 minutes.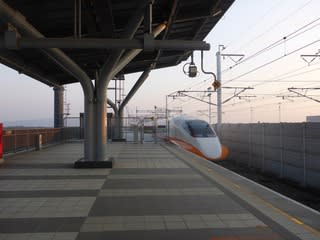 It is very undeveloped around the station.
The high speed train in Taiwan is developed for the speed, and the train stations are mostly built far away from downtown.
The local train is available but today we took a taxi. It costed appx. 430 NTD.
After checking in the hotel, we went out for dinner.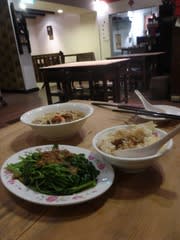 Chì kăn dàn zĭ miàn, a noodle restaurant.
Their system is very confusing. They give us the menu and a red pencil, and bring us to a table numbered. They don't take orders there.
We just mark the menu with the red pencil and bring it back to the reception. Then they bring us the meal.
The portion is very small. It is good for us to visit another place.
Then we walked again. The street is harder to walk. On the pavement there are many bikes and we have to get out to the car lane.
There was a festival.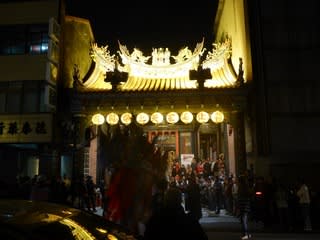 Then we took soy milked tea.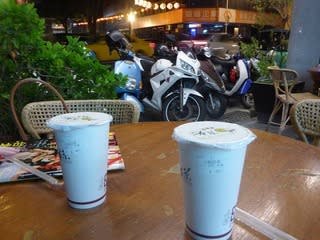 We enjoyed some different atmosphere in Tainan.
Continued to
Taiwan -day 3- Tainan.