Ski day 8 at Happo-One
Only 15 minutes run.
8th day for this ski season, 6 days for powder, 0 days for backcountry, telemark for 1 days
Happo-One 8:00-8:30
Gear: Teneighty GUN+SCARPA FREEDOM
The way to Hakuba last night encouraged me very much with some snow tire limit started.
But it was raining in Hakuba when I arrived.
I still had some hope there should be snowing up there and went to bed.
I woke up and found there was no snow fall in the village.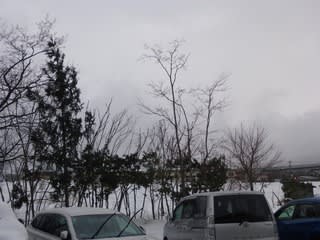 It was windy and the new snow depth was not deep.
My powder mate gave up going but I still tend to do.
Only few people were gathering to the gondola station.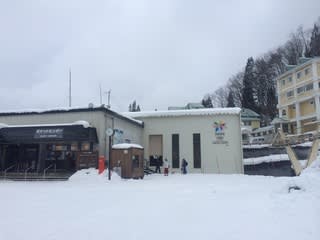 The depth was like this.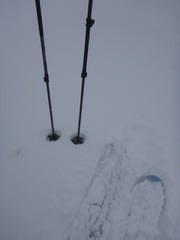 I joined to the cue of the Alpen chair lift.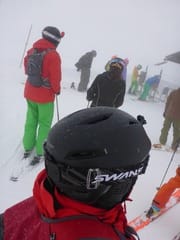 I bought a new helmet.
Usagi had some little snow fall, but I hit the bottom many times. Also the visibility was awful.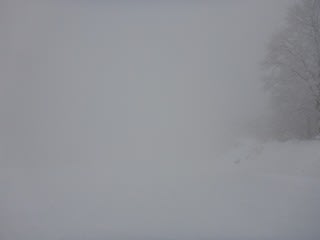 I totally lost hope and asked the powder mate to pick me up.
The running duration was only 15 minutes.
Well, I did my 'duty' anyway.
Lunch at Coccola J.
I felt some guilty to eat this with only 15 minutes run.
Hakuba Hanten for dinner.