Ski day 6 at Happo-One
Powder day again.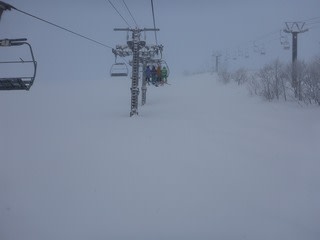 6th day for this ski season, 6 days for powder, 0 days for backcountry, telemark for 0 days
Happo-One 7:45-9:40
Gear:
BanYa
M1102+SCARPA FREEDOM
It was less than yesterday, but we got the snow fall again.
Started in Alpen to Usagi and Sodeguro.
Usagi looked fully covered, but actually hitting the bottom.
Then moved to Panorama.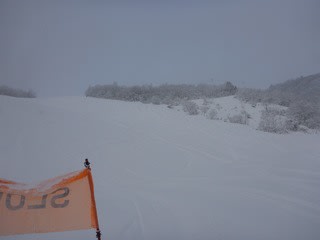 Skyline.
Almost finished.
Today we enjoyed 10 minutes longer than yesterday, but we finished early.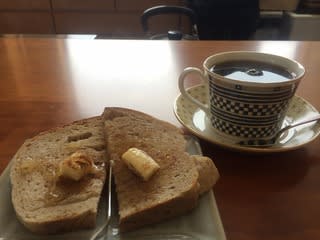 Relaxing time in Coffee Senjyu with the morning set.
I tended to end today, but I got a call from 51-san, just coming back from Canada.
As the second round.
Happo-One 11:50-13:30
Gear: Teneighty GUN+SCARPA FREEDOM
I forgot to fit the new boots with the binding.
It took longer time to fix.
We did in Riesen and Skyline, but there were some bumps.
We finished early.
At Miyama again for dinner with Nissie.