Ski day 4 at Happo-One
4th day for this ski season, 4 days for powder, 0 days for backcountry, telemark for 0 days
Happo-One 8:45-11:00
Gear:
BanYa
M1102+SCARPA FREEDOM
Let it snow, let it snow, let it snow.
Today we should be able to get fresh powder snow, but it was very windy.
We parked the car at Kokusai and walked down to the Gondola station, but somebody told us the operation was suspended.
We came back to the parking lot at Kokusai, and there was a long cue.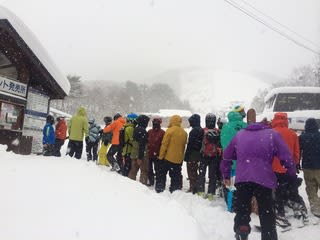 It was announced that the operation would not start until 8:30am.
At 8:45 the operation resumed.
We did several runs in Panorama.
Riesen slalom course was opened, but already done.
We came back to Usagi and the Alpen chair lift seemed starting.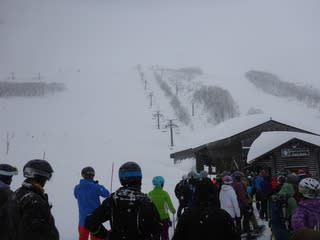 During riding on the lift Usagi was being done, then we moved to Kurobishi.
Afterward we moved to Skyline, as the chairlift started.
In the beginning we were misled due to the strong wind but we got the powder snow anyway.
We waited for the operation resume at several times and we got chilled.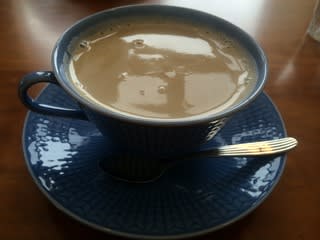 Cafe latte at Cafe Senjyu warmed me.
At lunch we took soba noodle at Zen.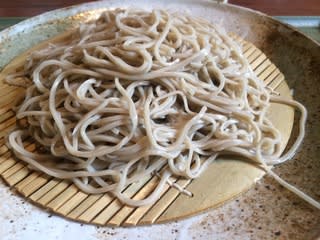 This is 100% buckwheat soba noodle, limited at lunch only.
We enjoyed the new buckwheat noodle and the fresh snow.