Ski day 10 at Happo-one
10th day for this ski season, 7 days for powder, 0 days for backcountry, telemark for 2 days
Happo-one 8:00-9:30
Gear: HEAD i.Supershape Magnum
Happo-one 9:30-12:30
Gear: Pocket Rocket(Telemark)+GARMONT ENER-G
It was snowing pretty good last night, but I woke up and found it was not enough.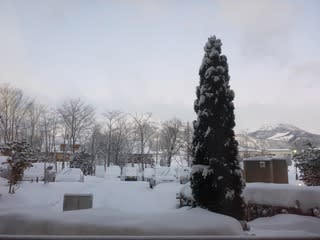 We have been disappointed with this situation in last three days.
Cortina announced the new snow fall was only 20cm, and we decided to do resort skiing.
I bought a new ski set.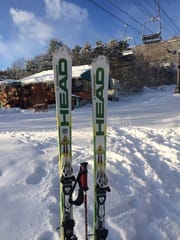 It is really unusual for me to have a slalom one.
The last time I bought the piste ski was 20 years ago.
I had a good impression with this ski at a sampling session two years ago, and I found at Yahoo! auction.
Nice blue sky.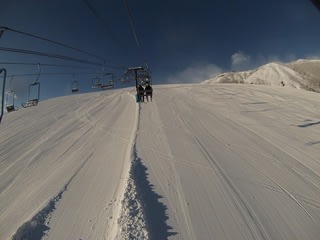 In such a good sunny day, the place we should go is Riesen.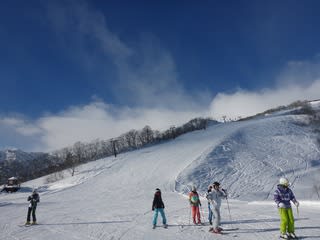 We did several times.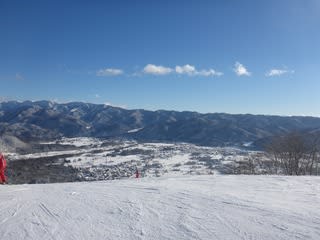 Around 9:30 the Riesen quad lift had a long cue,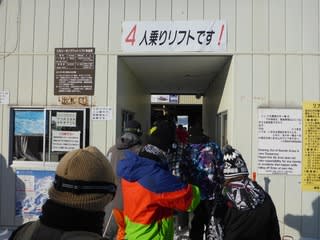 we finished the alpine skiing and changed to telemark.
We did runs on Panorama until noon.
It is unusual for me to do all the half day.
Lunch with ramen at Nagomi.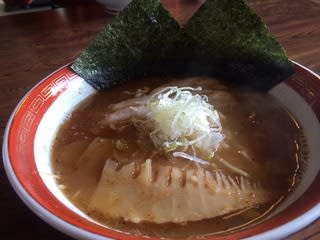 Dinner at Pizakaya.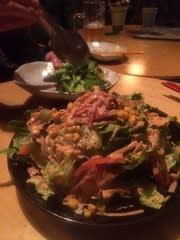 Friends of my powder mate from US joined.