Taiwan -day 1- In Taipei
It's been 2 two years since I visited Taiwan.
This time I came alone on the first day. I chose a cheep flight between Narita and Taoyuan operated by Delta. The airplane was 747, but a personal video screen is installed.
I did not feel the flight boring.
Next morning.
I attempted to take breakfast at a soy milk restaurant, Fùhángdōujiāng.
This is a very much popular restaurant and this long cue must be more than 30 minutes.
I gave up and went to McDonald's.
It is still challenging to me because I have to order in Chinese.
After the breakfast I went to the National Palace Museum.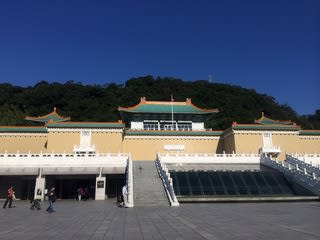 I have been here before, but this time I wanted to spend more time with my own pace.
It took more than 15 minutes to see the famous jade, Jadeite Cabbage with Insects and Meat-shaped stone. Then I relaxed more to see the other exhibitions.
In the afternoon my wife arrived.
We took a late lunch at Du Hsiao Yueh.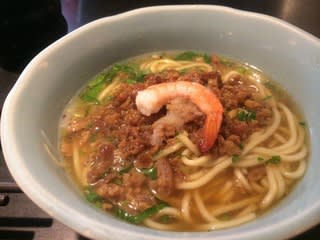 Then we visited a tea trader for my wife's interest.
For dinner we took Knife-cut noodles.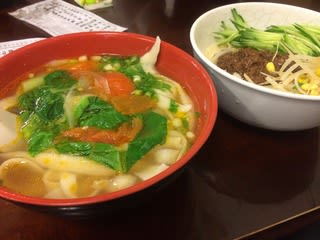 The place, YongKangJie, was a little inconvenient to approach. We had to use a taxi, but finally a subway line became available (Dengmen station).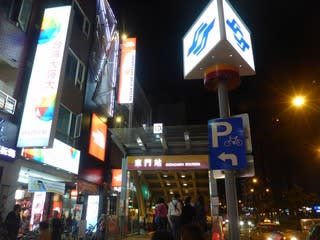 I am glad to get there easily.
After the dinner we went to Suanglian for dessert.
Guzaoweidouhua, the name of the menu and the store as well.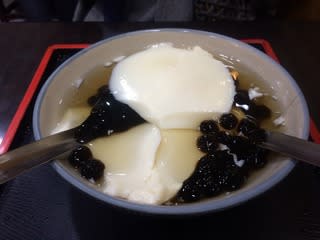 Suanglian is famous for its night market.
I wanted to pick some but I was full.
A barber store in the middle of the popular restaurant.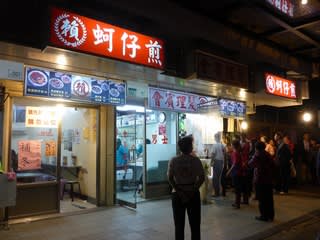 The barber must be embarrassing.
Continue to
Taiwan -day 2- Taipei/Tainan
.