Cycling-Day 16-Misaki port/Kamakura(143.3km)
A beautiful ride along the sea.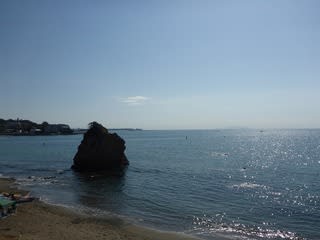 Day 16, 132days for cycling, total distance 9,698.8km, total climb 132,544m
Misaki port/Kamakura 6:58-17:46
Distance today 143.3km, climb 1,803m, duration 8:27, avg speed 16.9km/h, burned 3,498kcal
Gear: Eurasia 520
Today's route
On a sunny day I want to see the sea. I chose a route to Misaki port and run around Miura peninsular. This route is one of my favorite routes, that I want to run at least once in a year.
Started at 7am.
This should be the right time to start, as the restaurants at Misaki port is not ready if I start earlier.
7:26 Crossing Tama river.
Beautiful blue sky. Tanzawa mountains and even Mt. Fuji.
At 8:15 at Yokohama Minato-Mirai and Kannai.
Today there is a competition of Sumo wrestling in Yokohama.
I don't understand why it is in Yokohama. Yokohama is very close to Tokyo and the Sumo wrestling is regularly held in Tokyo.
I was running very smoothly and arriving at 10:13 at Miura beach.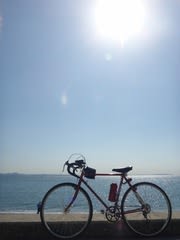 This shot is one of my favorites.
Today the sea looks much more beautiful to me.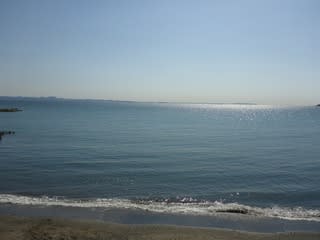 I look forward to running on the west beach of Miura peninsular.
I suddenly fell over. My tire was caught with the gap of the road.
If the road gap is vertical like this I cannot control my bike when the tire is caught.
It happened a year ago, at Chichibu
.
I know I have to be careful more, but it is also the road authority's fault.
If I would be hit by a car, nobody should know the real cause was the road gap.
Now keep going to Misaki port.
Wide view over the vegetable field of Miura. I like this view.
I arrived at Misaki port at a few minutes to 11am.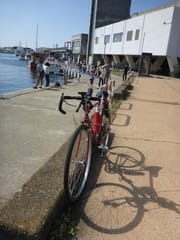 68km and the actual duration was 3 hours 20 minutes so far. The pace was fast enough.
I wanted to visit the best tuna restaurant here,
but the long cue list was made already.
I tried another one, that I have been before.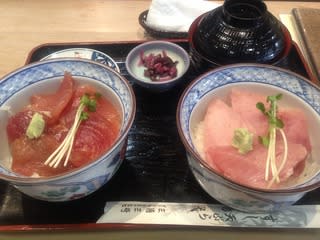 Tuna pickled into soy sauce on rice bowl (left) and Albacore tuna on rice bowl (right).
I enjoyed tuna. After the meal I looked around Misaki port.
Then I ran along the west beach of Miura peninsular.
Tateishi beach.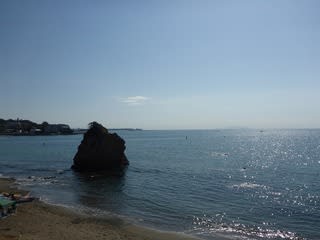 The sea today looks really beautiful.
MARLOWE, a famous pudding shop.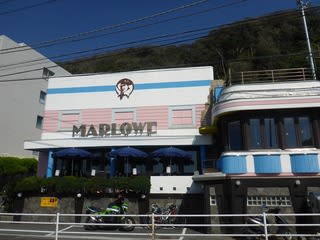 The store was full and I could not take a seat.
Keep going.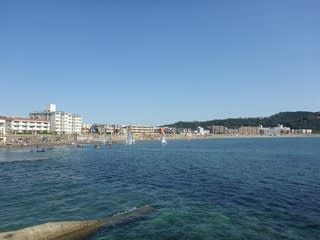 Somebody says the water in this area is dirty.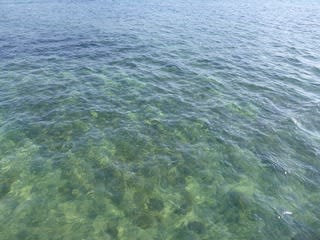 Look at this clear water.
At Yuigahama beach I turning to Kamakura.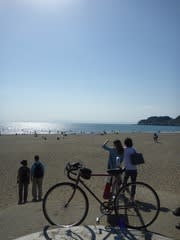 Last year I got my tire flat. I hope I can finish this year.
A Shinto shirine gate #1.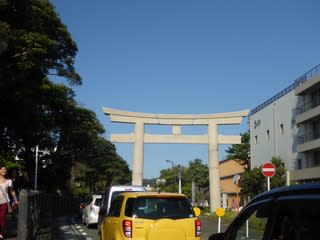 The traffic is really heavy. I believe it is much better to come by bicycle to Kamakura.
The gate #2.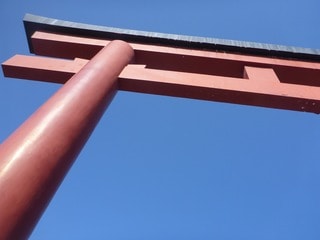 Below the gate there are many people.
I ascend on this slope to Asahina.
In the other direction the traffic was heavy.
The slope gets steeper, but not like the mountain roads in Hakuba.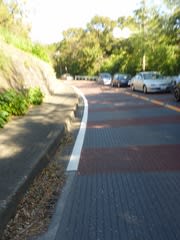 There is my mother's family grave on the top. I come here to visit the grave today.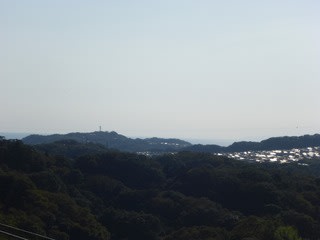 I can see Miura peninsular from here.
The sloe descending to Asahina ramp.
Descending should be more comfortable, but it was heavy traffic. I just run through the cars.
Running up on the slope to Konandai, where I was grown up.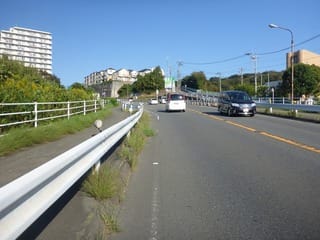 The elementary school I graduated.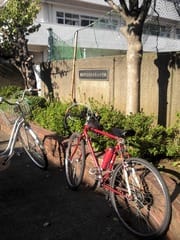 Then I ran on Kamakura street to back to Yokohama Minato-Mirai.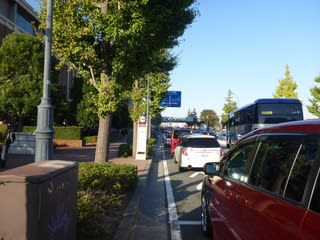 The traffic was awful. Even my bicycle takes 30 minutes to run through.
Finally I ran through.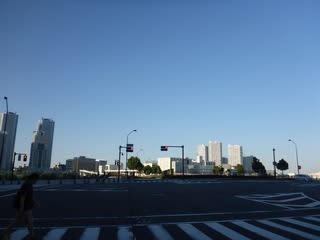 I avoided the heavy traffic out of Tokyo, and that is the reason I stay in Tokyo and ride here.
How can I do if I am caught with the heavy traffic like today?
Route 15.
Crossing Tama river.
The day time gets shorter and shorter.
Arriving home at 17:46.
It was a really nice along the beautiful sea, except my fall over.
The pace was slower than 17km/h, as I ran slower with such nice views. Well, that is my way.