Cycling-Day 14-Kurobishi(16.3km)
A bike ride to see colored leaves in Kurobishi.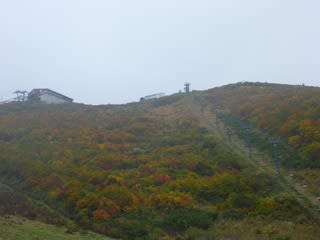 Day 14, 130days for cycling, total distance 9,482.1km, total climb 129,643m
Kurobishi 11:42-13:54
Distance today 16.3km, climb 73m, duration 1:49, avg speed 8.9km/h, burned 628kcal
Gear: GIANT DEFY COMPOSITE SE
Today's route
Today the forecast said it was rainy and I stayed at home, but it did not seem rainy.
I tend to go for a short ride to Kurobishi before it rains.
Started at 11:42. Kurobishi is covered with clouds.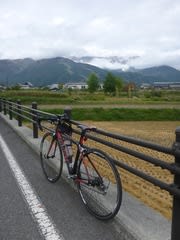 A large resort hotel is under construction in Wadano.
Looks like for foreigners. Preparing to the season.
Ski resort had weeding.
In 41 minutes I arrived at the Skyline #2 chairlift.
Today I attempted to go slowly, but the pace seems better due to the cool weather.
It might be a chance to make the best record, and I kept the pace.
At KitaOne rest house there was a horse riding.
I have never seen it here before.
In the later stage I became confident that I could make the best record and I kept the pace.
I arrived in 1 hour 9 minutes, as the best record.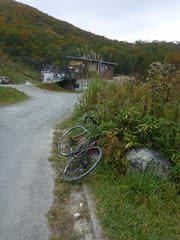 My heart was banging.
Kurobishi has colored leaves.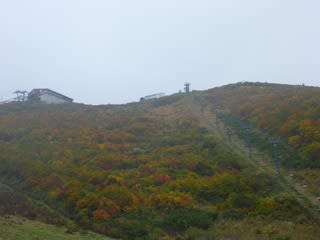 I got descending before I get cold.
It started drizzling.
The leaves colored in the middle.
To Sarukura.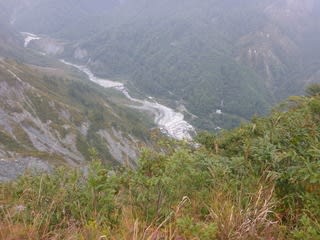 A big dam is under construction.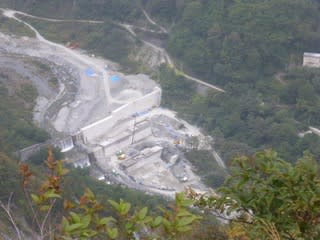 I saw dumps and shovels at Sarukura parking lot. Now I realized they were for this dam.
I stopped by the horse riding on the way.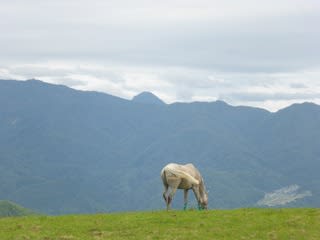 A horse is biting grass.
This route is closed next week.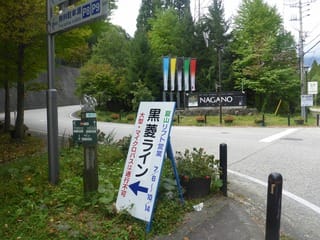 Then the winter season comes!!!
I got chilled for descending and had hot drink at the cafe, Coffee Senjyu.
In Hakuba village a Patagonia store will open soon.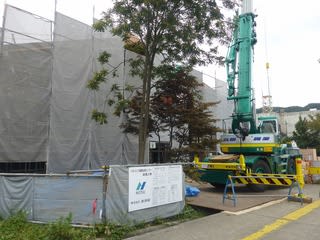 It is too expensive for me.
It was a good ride before it rains.