Trekking-Day 9-Mt. Ooyama(4.4km)
Finally I accomplished trekking to Mt. Ooyama, after two times failure due to the rain.
Day 9 Mt. Ooyama 10:33-16:32
Distance today 4.4km, climb 492m, duration 1:31, avg speed 2.9km/h, burned 433kcal
Today's route
Continued from
Cycling-Day 18-Yabitsu Pass/Mt.Ooyama(136.6km)
.
CAUTION! The duration in this article is due to my experiences and physical strength, and much shorter than the standard course time. Please plan by yourself considering your own experiences and physical strength when you plan to walk the course.
I have challenged twice for trekking to Mt. Ooyama after hill climbing to Yabitsu pass but failed twice due to the rain.
Today it should be successful in such a sunny day.
I parked my bike and started trekking at 10:37.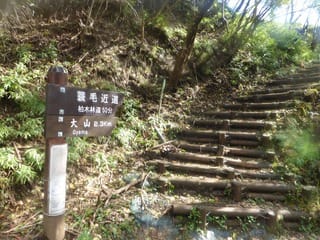 The trail was nicely organized to climb.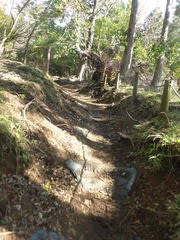 I was climbing smoothly but my leg cramped. It seemed hard for me to trek after hill climbing to Yabitsu pass.
Mt. Fuji was hidden behind clouds.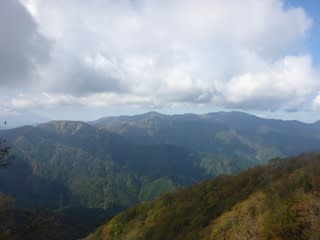 After the trail merged from the cable car station, the trail had heavy traffic.
I had to climb slowly.
Then I reached to the peak at 11:27.
Climbed in 50 minutes. I could be in 40 minutes if there would not be traffic or my cramp.
I remember I came here with my father in my childhood, and it was raining on the day.
It is good not to rain.
I look down the Sagami plains. I came by bicycle beyond the horizon all the way.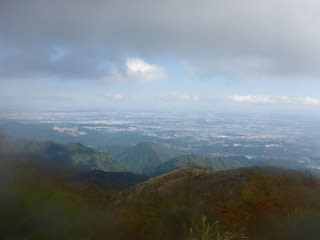 Then I descended.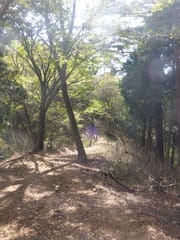 I took some snacks and the cramp got better.
Coming back to the start point at 12:22. Descending in 38 minutes.
It was good to accomplish trekking to Mt. Ooyama after challenging twice, otherwise I had to come back here again.