Trekking-Day 5-Mt. Takao(7.7km)
Mt. Takao, a sightseeing spot recommended by the Michelin Guide.
Day 5 Mt. Takao 12:46-14:30
Distance today 7.7km, climb 233m, duration 1:34, avg speed 4.9km/h, burned 606kcal
Today's route
Continued from
Cycling-Day 12-Yabitsu Pass/Mt.Ooyama(DNS)/Mt.Takao(161.0km)
.
Mt. Takao, a mountain climbing place even close to Tokyo.
I wanted to visit before, but I did not have any opportunities.
Today I climbed to Yabitsu pass by bicycle and wanted to climb on Mt. Ooyama, but I gave up climbing due to the rain.
Then I ran to the North to Mt. Takao.
The entry point.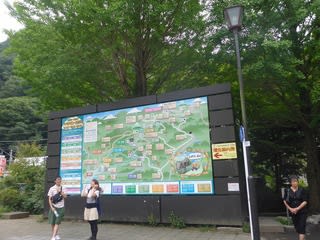 There are many sightseers behind me.
I usually put crocs sandal, which is very comfortable for me, but I put trek-running shoes today.
There are several courses for climbing. I chose Inariyama course today.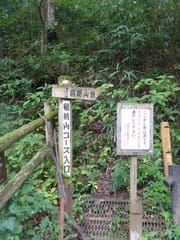 It is most like a climbing course and I can walk faster.
The trail is easy to climb with steps.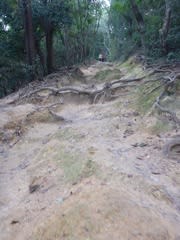 I climbed up very fast and arrived in 45 minutes, as a half of the standard course time.
I bought a bottle of lemonade. This glass bottle is very traditional in Japan.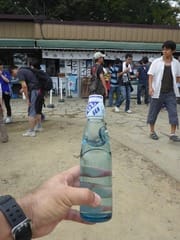 There were many people on the peak.
The view from the peak was not so good today.
It is good enough while I expected raining.
It took only 35 minutes for descending.
This hiking was totally out of my plan today, but it was good to be here in Mt. Takao.