Cycling-Day 10-Karuizawa/Nagatoro(217.6km)
A ride over 200km after a long time.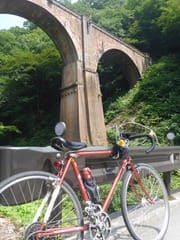 Day 10, 126days for cycling, total distance 9,070.7km, total climb 126,063m
Karuizawa/Nagatoro 6:10-22:34
Distance today 217.6km, climb 1,153m, duration 15:28, avg speed 337.4km/h, burned 4,823kcal
Gear: Eurasia 520
Obon season comes. Japanese people visit ancestors grave in Obon.
Today I go to Karuizawa, where my ancestors grave is.
I woke up in the morning as I planned, but I found my mobile phone was not charged. The charger was plugged off.
I need the mobile phone for Shikansen ride (a mobile ticketing) and also in an emergency case.
I plugged in and charged for 20 minutes.
Leaving at 6:10. Riding to Tokyo station.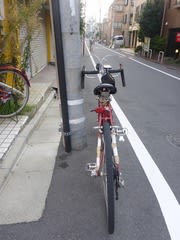 Arriving at Tokyo station in 50 minutes.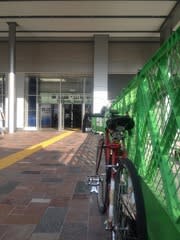 The construction was almost finished and it became organized.
I wanted to catch a train 30 minutes later than I planned, but it does not stop at Karuizawa.
I did not realized there is a train not stopping at Karuizawa.
Then, I had to ride a train 1 hour later than planned.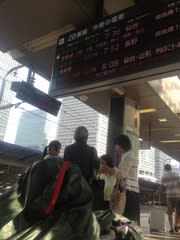 Arriving at Karuizawa at a few minutes to 9:30 am.
Shinkansen was very crowded and many passengers were standing.
Breakfast at my favorite cafe.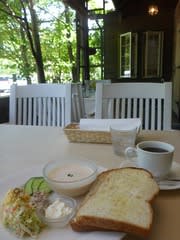 Nice terrace.
Maybe I should skip breakfast and quickly go to catch up the schedule, but I really love this cafe.
I cannot skip this place.
Then I visited the grave.
If I would catch the train 1 hour earlier, I do not buy flowers because a florist is not open.
But this time it is already open, and I have to by flowers for ancestors.
As the florist is a little far, I have to spend another a few 10 minutes.
Leaving Karuizawa at 10:40.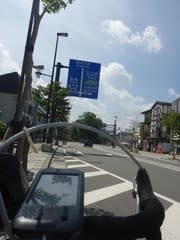 It was cooler in the morning, but it is getting hotter.
Usui pass.
I will miss this nice cool breeze. I am descending to the hot air.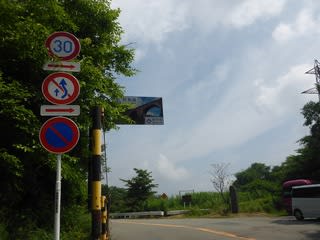 Many road bikers were hiking up there.
Meganebashi bridge.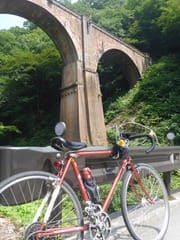 Passing through Tomioka city at noon. It is smooth so far.
Usually it is hot around here, but nice breeze could help me from hyperthermia.
At 13:07 entering to Saitama prefecture.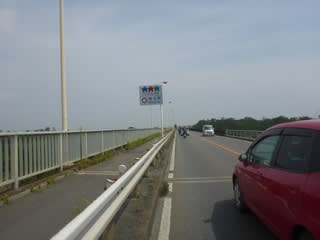 At Kodama at 13:41. I left the route 254 and turned to Nagatoro.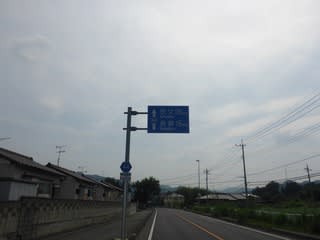 There is a famous shaved ice restaurant in Nagatoro.
It is good that a bicycle can turn easily and make a short cut.
I was exhausted on the way and slowed down.
Arriving at Nagatoro at 3pm.
Asami Reizo, a famous shaved ice restaurant.
However there were long long cues and it took 1 hour even for to go.
Last year it took only 2 minutes
.
I expected this somehow, and I gave up.
People are watching along the rail track.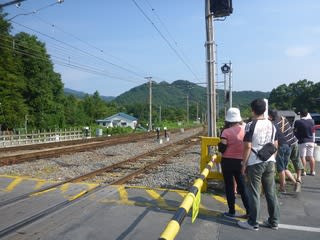 SL comes.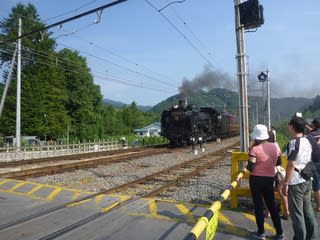 It is very late for me, as I see this SL inbound.
Kotaki rapid, where I used to paddle.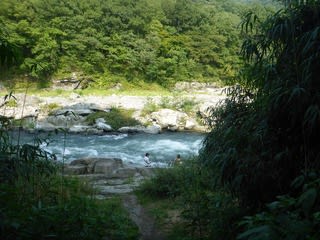 I saw a few kayaker descending.
I had my leg cramp and had to slow down.
At Yorii at 16:10 back to the route 254.
I could be here just 1 hour from Kodama, if I would not go to Nagatoro.
Tamayodo dam.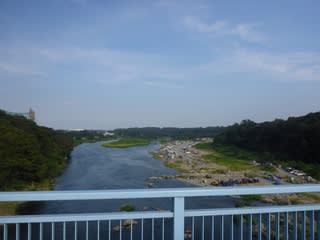 Today I tried Arakawa cycling road instead of going straight on R254.
The cycling road can take me without ascending.
R254 has some ascending and I was looking for alternatives.
Heavy traffic on KanEtsu highway.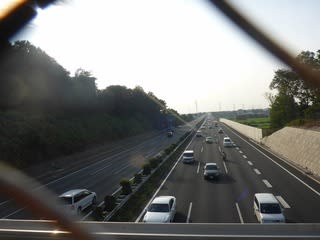 It was far to the cycling road, and I came at 17:45 at the entrance.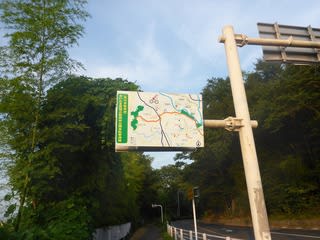 I should go to Tokyo with smooth run from here.
The question is how far I can go before it gets dark.
It is already getting dark.
The leg cramp came again. A certain positioning brings a cramp, and getting off the bike brings another cramp.
I wanted DNF (do not finish = giving up in the middle) several times, but I had to drag the bike to the nearest station with my cramp anyway. Also it will be painful to carry the bike at the station.
Now I managed riding some how.
At Kawagoe at 7pm.
It got completely dark. I could not see the train and I could not run on the trail any more.
If I came 1 hour earlier, I could finish the trail.
Going back to R254 again, which is another long way.
Keep going and reached to KanNana street at 21:22.
My goodness! There are stairs!.
Coming back to the start point at 22:36. It's been 16 hours and half since I left.
Google map told me it should be 190km, but in the reality it was 217km.
A long ride, but it was a full day.