Trekking-Day 4-Mt. Karamatsu
A short trekking to Mt. Karamatsu.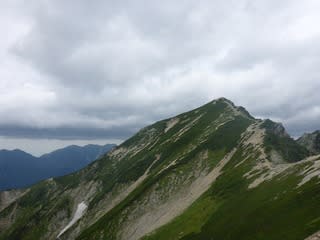 Day 4 Mt. Karamatsu 9:00-12:17
Distance today 10.7km, climb 924m, duration 3:17, avg speed 3.3km/h, burned 1,098kcal
The forecast of this weekend changed a lot, but at the end it becomes a sunny day.
Mt. Karamatsu is in our sight, where we go today.
Hakuba three summits are also in our sights.
At 9:00 start trekking.
We walked fast, and passed through Happo-ike at 9:24.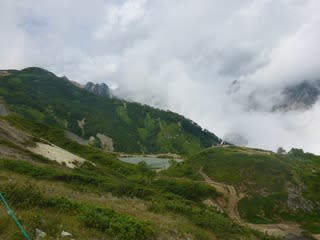 The trekking was very smooth. We reached on Maruyama ridge line at 10am.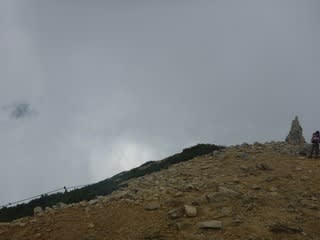 At Karamatsu hut at 10:23.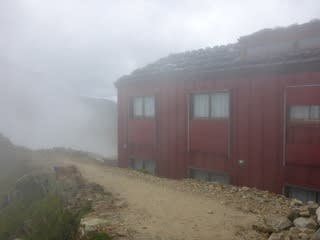 Then we arrived at the peak of Mt. Karamatsu at 10:34.
It is a shame that I could not make it in 1 hour and half.
I could not do any exercise last weekend, which slowed down my pace.
It was very windy at there.
We left the peak very quickly.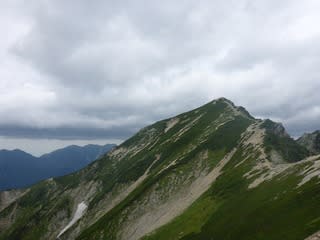 Black and thick clouds are coming.
The forecast says a sunny day, but it is not in the mountain.
At 11:15 Maruyama ridge line.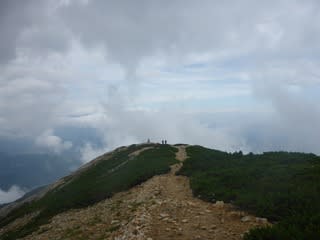 Today there is few trekkers due to the bad weather yesterday and the fog today.
Then we could go very quickly without passing each other.
At 11:48 at Happo-ike.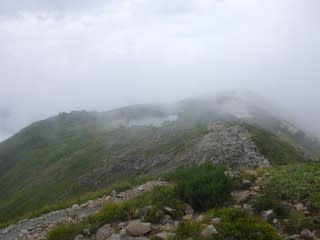 Then we came back to the start point at 12:17.
It also took about 1 hour and half on the way back.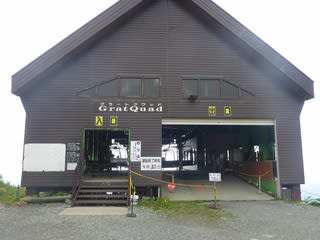 I like Mt. Karamatsu, for a short trekking before lunch.
It is a shame to leave such nice breeze.
Soba noodle for lunch at Hotaru.