France -day 8-Montpellier/Paris
Continued from
France -day 7-Montpellier
.
Breakfast at the hotel.
Relaxing time on the open terrace. It is not too gorgeous, but pastries are good.
We could not go shopping yesterday as most of stores were closed on Sunday, we go quick shopping before checking out.
Few people were on the streets as stores are open at 11am.
Checked out the hotel and arrived at Montpellier station.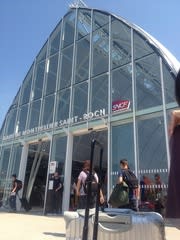 For Paris by TGV.
Three hours and half travel. We splurged on the first class.
The cars are all double decks. The interior is chic.
The train was running on the local line slowly, and got faster on the TGV rail.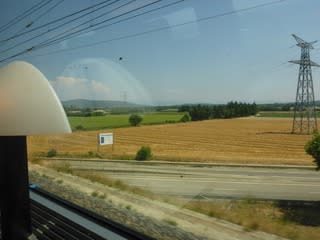 Comparing with Japanese Shinkansen, a bullet train, I felt some rolling, which I am not good at.
Arriving at Paris.
Lyon station.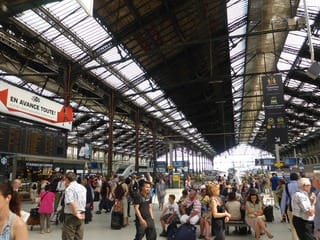 For the first time to get down here. I love this atomosphere.
After checking out we went to Ladurée nearby the hotel.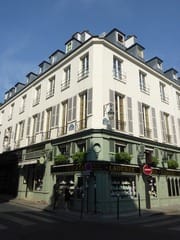 They are also located in Japan, but we enjoyed the 'original' taste.
Then we looked around some stores around Église Saint-Germain-des-Prés.
At a near brasserie for dinner.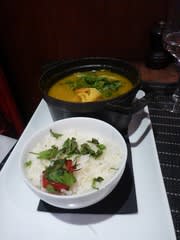 Nice food and staffs are friendly.
La Boussole
12 rue Guisarde, 75006 Paris
Continued to
France -day 9-Paris
.