France -day 7-Montpellier
Continued from
France -day 6-Morning market in Arles and Montpellier
.
Sightseeing in Montpellier all the day.
The interior of the hotel looks nice.
but Internet accessing is terrible. WiFi is accessible, but it is really really slow, and often cut off.
I completed this blog at the lobby last night, where the radio is a little better.
WiFi may be weak in that stone-buildings, but now Internet is an important infrastructure. This can be improved more.
We walk to Place Royale du Peyrou.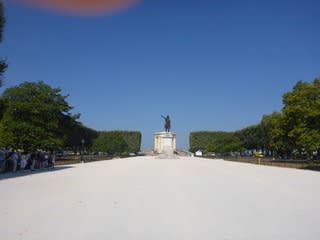 The bright white sand looks beautiful, but extremely hot. Nobody was walking on this.
There is a free market and people are walking under the trees through the market.
Chateau D'eau.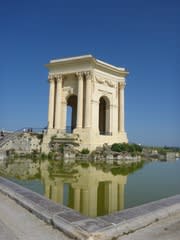 There is an water bridge, Aqueduc Saint-Clement, which was built in 17th century, just like Roman water bridges.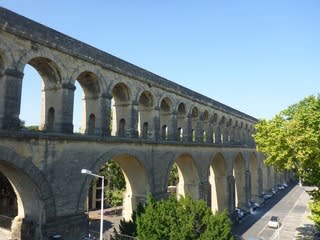 Actually I like those types of the bridges and I have been to a Roman bridge, Ponte de Diabro, outer Barcelona. On the way back the transportation was few and it was hard to get back at the time. It is good to walk easily this time.
Cathedrale Saint-Pierre.
And walking further to Place de la Comedie.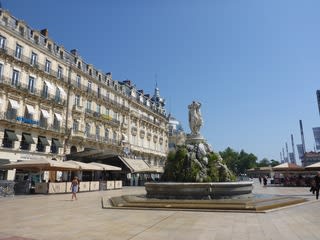 The opera theater is in front of the place.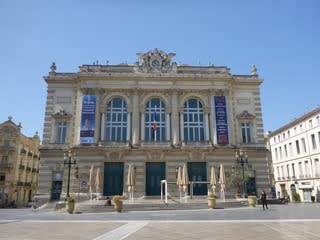 Most of spots in Montpellier can be reached by walking.
Lunch at a cafe we found yesterday. This place looked good for tea.
We could not stop ordering dessert, and had Tarte Tatin.
Very delicious.
Toast' The
7 Rue Vallat, 34000 Montpellier
After lunch we visited Musee Fabre.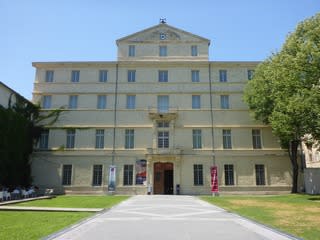 This place was not easy. There are many pictures to see. We were very optimistic to look around but could not finish.
Then we walked and found another trick art on the wall.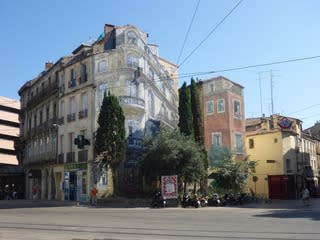 This can be found as a trick art easily.
For dinner we went to a restaurant next to our hotel for dinner.
We saw this beautiful attrium and we though it was our hotel's, but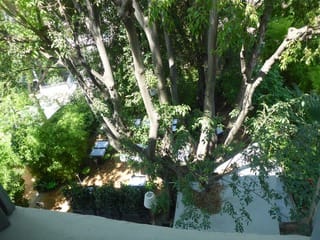 It is actually the restaurant next to us. Dinner in the nice garden.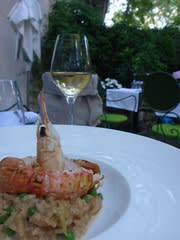 The name of the restaurant is
Le Petit Jardin
20 Jean Jacques Rousseau
The dessert was also nice.
Continued to
France -day 8-Montpellier/Paris
.