France -day 12-Paris/Tokyo
Continued from
France -day 11-Paris
.
Finally the last day in Paris. We have to leave France.
How enjoyable 12 days.
Leaving the hotel early morning. Thunder sounded and rained heavily.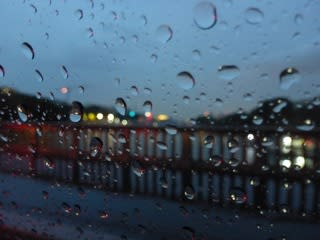 We found Ladurée on the lobby floor at the airport and bought some macarons.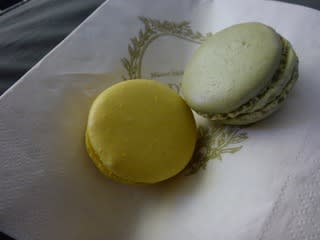 Tastes good. They send macarons by air, but macarons here tasted better.
I mistook the flight time and arrived three hours earlier.
Then we could do some paper work for tax refund.
We visited the Air France lounge to spend plenty time to fly.
Breakfast.
Very relaxing place.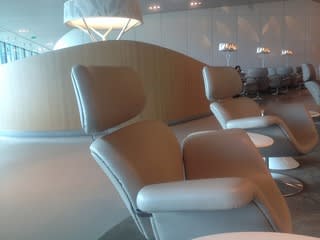 It was good I mistook and arrived three hours EARLIER. If it was three hours LATER, it was completely over.
We could not sleep in the airplane, and I watched movies.
Dawn from the window.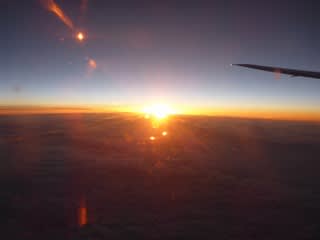 Arrived in Haneda Airport in early morning. It is good that the trains are not crowded.
It is much more humid and hot in Japan.
No skiing, No bicycle riding, but just sightseeing two weeks in France. Good trip