France -day 11-Paris
Continued from
France -day 10-Paris
.
Last day for sightseeing in Paris.
We tried a patisserie that serves breakfast as well, recommended by a magazine, but it was closed and would open at 10am.
Then we took breakfast at a brasserie nearby.
Not too bad for this menu at 10Euro.
Then we went to Église de la Madeleine and its neighborhood.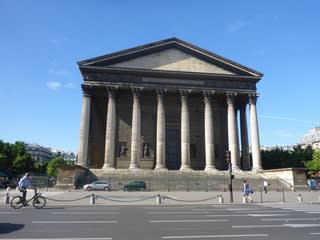 My wife stayed over two weeks around here before, and we saw the apartment.
Then we visited a Taiwanese tea house.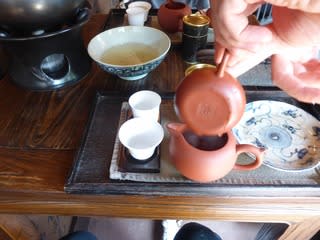 It was a good shop but it was very hot inside. We could relax more if it would be cooler.
We came back to the hotel and bought cakes at a patisserie.
It did not have the place to eat and we brought back to the hotel.
We were lucky to bring it back closer, but it is more difficult to bring further.
La Pâtisserie Arnaud Larher
57 Rue Damrémont, 75018 Paris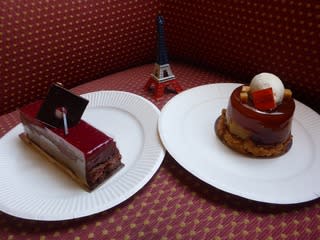 Tarte Tatin (right) and Monte-Cristo (Left).
Monte-Cristo was a nice cake with framboise and chocolate.
La Boussole for dinner, where we took two days ago.
Sunset in Paris.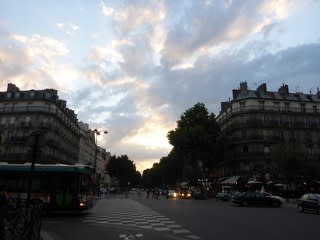 We will miss it.
Continued to
France -day 12-Paris/Tokyo
.