Cycling-Day 7-Tama River(81.1km)
Early morning ride. Down and up along Tama river.
Day 7, 123days for cycling, total distance 8,744.6km, total climb 122,140m
Tama River 4:58-8:53 Distance today 81.1km, climb 1,583m, duration 3:54, avg speed 20.8km/h, burned 1,811kcal
Gear: Eurasia 520
Today's route
Today I got up very early as I have things to do afterward.
Started at 5am.
Descending on Kannana street and turns at Route 15.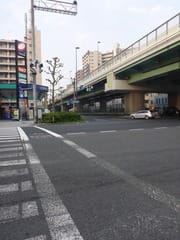 Approaching to Tokyo International Airport (Haneda).
International terminal.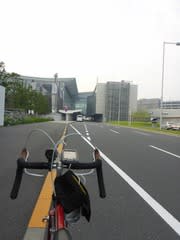 I turned around here, as it is hard for bicycle to go to the domestic terminal.
A shrine gate of Anamori Inari.
Tamagawa Cycling Road starts here.
Ascending on Tamagawa Cycling Road.
Marukobashi, a familiar point.
I go further. It is still cool in early morning.
Seven-Eleven along the Road. Many bike riders gather here.
The other day I went further, but I end up here today.
I took breakfast and returned.
This place under the rail track was very busy for barbecue, but it is prohibited now.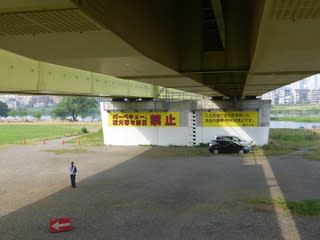 The authority assigns a person to watch.
A church in my neighborhood.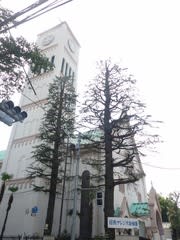 It is still 9am.
When I got home a TV program was on air, that I usually watch on Sunday.
The early bird catches the worm.