Cycling-Day 5-Yabitsu Pass(157.7km)
A holy land for hill climbers, Yabitsu pass.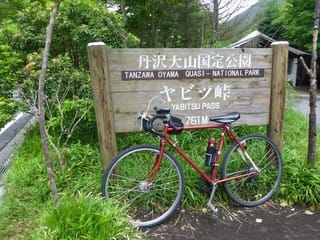 Day 5, 121days for cycling, total distance 8,585.9km, total climb 118,975m Yabitsu Pass 6:46-17:58 Distance today 157.7km, climb 1,583m, duration 8:56, avg speed 17.6km/h, burned 3,655kcal Gear: Eurasia 520
Today's route
Today I was planning to go over 200km riding. Hakone might be an option.
I woke up with the very strong wind in the morning, and I realize it was very windy today.
The route to Hakone is along the beach, which must be very tough in an windy day.
The other option is Yabitsu pass. I tried
two years ago
, but the direction was different.
I hiked from Lake Miyagase, which is the other end. This route is called "the back side of Yabitsu pass". Somebody may say, "you did not climb on the "real" Yabitsu.
Then I decided to climb the "real" Yabitsu today.
Starting at 6:46. I woke up at 5am, but wasted time for checking the weather and the routes.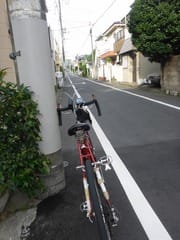 I have not rode on this bike, Eurasia for a long time. I have been to Hakuba in every weekend since last
November 17th
.
My gateway to the West, Marukobashi bridge.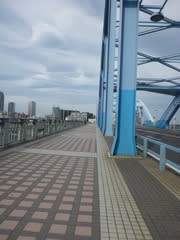 This is the first time to cross this bridge in this year.
I chose Nakahara street to Yabitsu, which is the shortest way.
There are many ups and downs, though. I ran carefully not too fast.
The against wind blew very much, which made my run difficult. I could run only at 16km/h.
Tanzawa mountains are going to be seen.
Crossing Sagami river.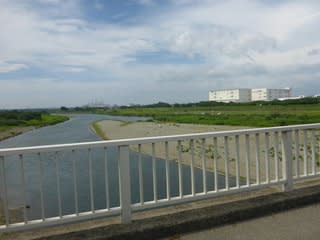 Finally, the signboard of Yabitsu pass ("ヤビツ峠").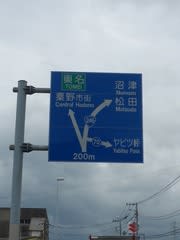 The slope of the route 246 was very tough.
I charged drinks and foods at a convenience store, and now I start climbing.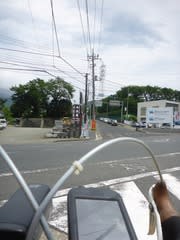 The goal is covered with the thick clouds.
But the clouds cooled me down.
The beginning the slopes are very steep,
but in the later half it became easy.
A collage or high school club had an in-club competition.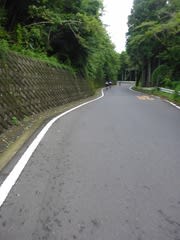 The athletes speed up for the last spurt.
I kept the same slow pace because I have to go back to Tokyo all the way.
It took 1 hour and 20 mins.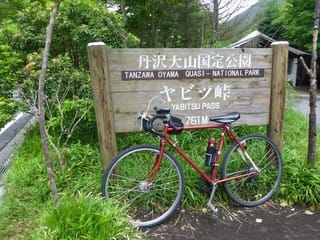 It was longer due to the iPhone trouble and saving myself for the way back.
I learned the tips here, and I should do faster next time.
I planned to hike Mt. Ooyama today, but
It looks rainy up there.
I did not bring the rain ware with me today, I gave up hiking.
Nice view with 600m height.
Too cloudy to see Sagami bay.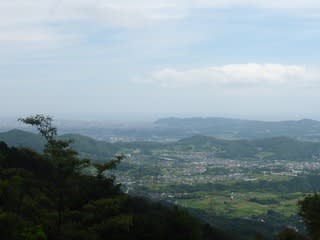 Many hill-climbers gather here at this convenience store.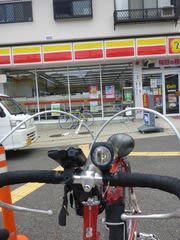 I took snack, too.
Naganuki cross, as the start point.
It was a shame I could not hike to Mt. Ooyama. I shall return.
It's not enough to go straight back.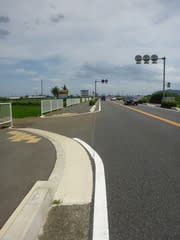 Then I headed the beach. It was still windy, though.
I found many traffic control signs. It is for the Hiratsuka Star Festival.
I don't like crowd and this kind of festivals are the last one I go.
But I intentionally do not go there, and I will never go there in my life.
This is probably the last chance for me to go.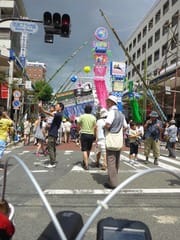 It is annoying but finally I decided to go.
It was hard to go through the crowds.
The decoration looks good when the wind blows.
Thick black clouds are coming over there.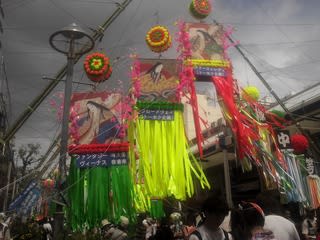 That is because it becomes windy.
I should better go now, to avoid the rain.
I finished the whole street of the festival, though.
After the unexpected long way, I finally reached to the route 134 along the beach.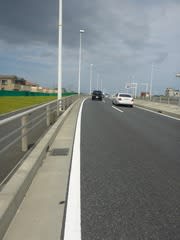 I know the road very well from here.
I ran fast from the black clouds.
I wanted to see the sea.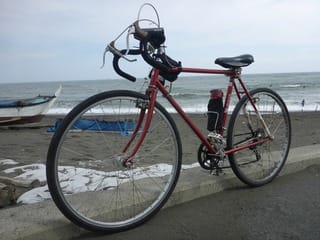 And I visited the beach.
Now it is the summer.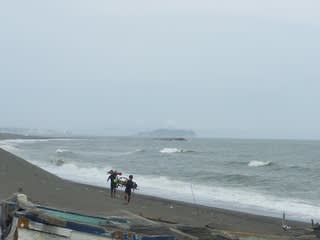 After that I passed through Enoshima and ran on the route as usual.
Crossing Tama river.
I was a little nervous today for accomplishing the tour. I have not run so long this season.
Solar panels I bought recently.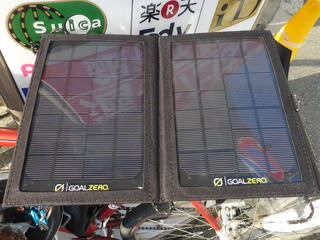 Goal Zero Nomad 7.
AA or AAA battery is chargeable in 3-4 hours.
I left my home, climbed to Yabitsu and went down, then the battery ran out.
After that I charged them on my back all the way, and the battery were recovered.
One of loops are already broken, that's a problem.
At 6pm I came back.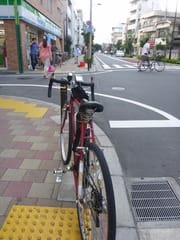 It was a long run that I have not done this year. It was good that I could finish, but I was exhausted.