MTB-Day 3-Matsumoto(10.1/131.5km)
Brilliant trails in Matsumoto.
Day 3, 13days for MTB cycling, total distance 131.5km, total climb 3,408m
Matsumoto 10:15-15:00 Distance today 10.1km, climb 0m, duration 1:23, avg speed 0.0km/h, burned 447kcal
Gear: ibis mojo HD
Morning in Hakuba
The weather was not stable on Saturday, but it got better on Sunday.
Today we got to Matsumoto for MTB rides.
51-san took us a nice trail, where we did several times before.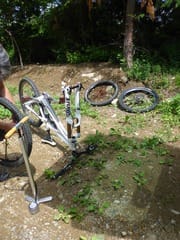 We had so much fun there.
Lunch in the downtown.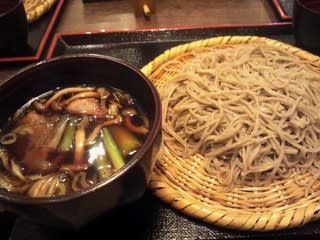 It's nice to have great lunch in downtown while MTB riding.
After lunch M-san joined us, who I have never seen for 5 years.
He took us a good trail.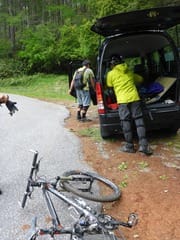 It is long, but very nice trail. Thanks to M-san.