Cycling-Day 2-Otari-Hotaru(42.2km)
Gourmet ride to Otari, for buckwheat noodle.
Day 2, 118days for cycling, total distance 8,368.2km, total climb 114,602m
Otari-Hotaru 10:42-12:42 Distance today 42.2km, climb 800m, duration 2:0, avg speed 21.0km/h, burned 852kcal
Gear: GIANT DEFY COMPOSITE SE
Today's route
At Hakuba.
Although the mountains are covered with clouds, it was sunny at the ground level.
Looking up at Hakuba-Oike station.
There is a competition called "Tsugaike Cycle Classic" tomorrow.
It is a competition to climb up 1200m height, with 17km distance.
I run on the same course several times. I wanted to trace today, but there should be many athletes.
Following the route 148.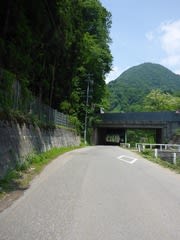 Avoiding a dangerous tunnel.
Nakatsuchi station.
I skied down to this station in winter
before.
I miss the white and cold days.
Cross point to Otari-Onsen.
This is the dangerous tunnel for cyclists.
Keep ascending the road. Then I approaches to the buckwheat restaurant, "Hotaru".
There are not tough slopes to ascend.
Lunch time!
Hotaru has 7th anniversary year.
Very original Japanese scene with good food. Nice riding.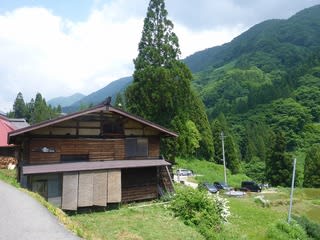 Today's ride was short, though.