Ski day 69 at Mt. Chokai/YunoDai
Before we got the rain.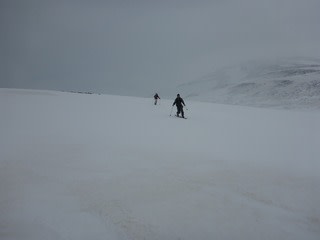 69th day for this ski season, 34 days for powder, 21 days for backcountry, telemark for 17 days
Mt. Chokai/YunoDai 8:35-12:15
Gear: Pocket Rocket(Telemark)+GARMONT ENER-G
Continued from
Ski day 68 at Mt. Chokai/NakajimaDai
.
The day 4 of Tohoku tour.
BanYa Tour
for the last day of the tour.
A morning at the Japan Sea.
We could see Mt. Chokai from the beach.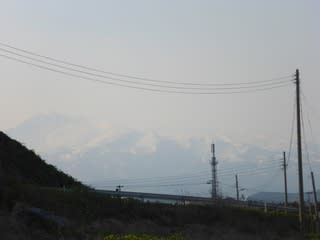 It still seemed windy today.
Our mountain guide advised to approach from the South, considering the wind blow.
We started from YunoDai.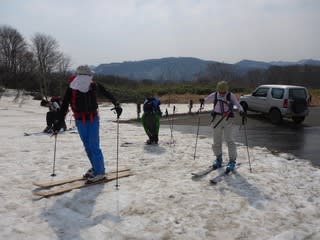 We could approach to the end of the snow.
We could see the beautiful shape of the mountain, but the black clouds were approaching from the west.
I was knocked with something like hunger of energy, and slowed down.
I walked far behind the team.
I declared to suspend, but the team stopped here as the weather was getting worse.
Here was 1500m above the sea level.
It was good not to disturb the team.
Unfortunately we got the stop snow from the beginning.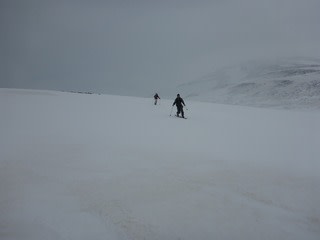 Someone got the attack from the leg-grabber.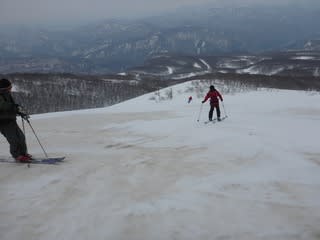 The brown area was a little better.
We could skied down to our cars.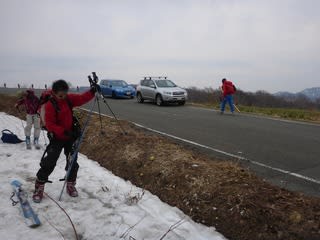 It was good to come back before raining.
In the spa it started raining.
After the spa we enjoyed the late lunch.
It was rainy and cloudy on the way back to Hakuba.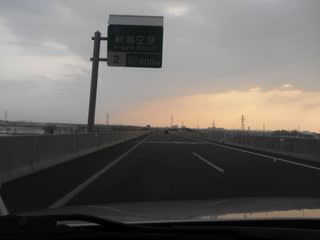 The weather was not perfect, but we got the powder snow and the leg-grabber.
Pretty much variety for four days.