Ski day 67 at Mt. Chokai/Haraikawa
Windy and poor visibility.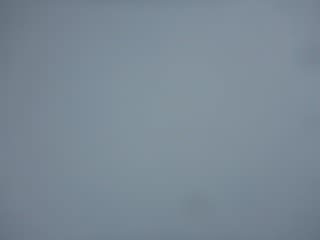 67th day for this ski season, 34 days for powder, 19 days for backcountry, telemark for 15 days
Mt. Chokai/Haraikawa 9:00-13:15
Gear: Pocket Rocket(Telemark)+GARMONT ENER-G
Continued from
Ski day 66 at Gassan
.
At the base of Mt. Chokai.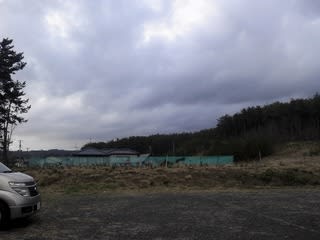 The thick clouds were approaching to the mountain.
We started from Haraikawa.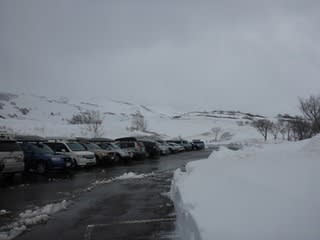 Today our mountain guide had a different assignment.
I took the role to lead our party, as I have been here before.
It was very windy, and the visibility was very poor.
Local volunteers put flags across the trail, but higher we go more difficult to see flags.
We reached to a flag, and the next one could somehow be seen.
My climbing skins were wet and got the snow on them. The skins became like thick sole boots.
At the 1700m level we could not see the next flag.
We decided to return here, as I was not confident to follow the trail.
The vision above this point was like this.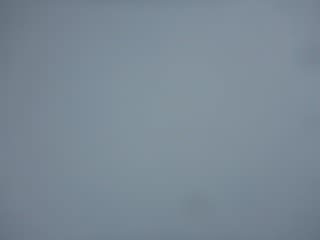 The descent was good.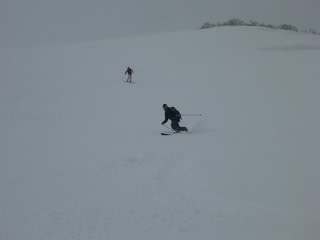 Only the last part was stop snow.
We found a closed ski resort on the way. It looked good.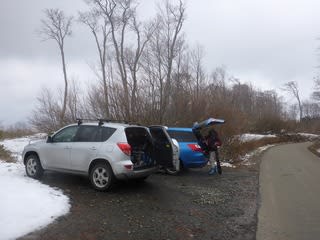 We tried skiing here.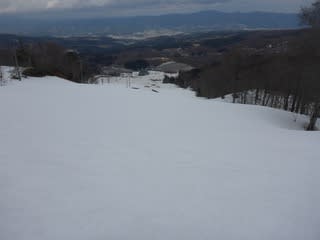 It was also stop snow, but good enough for skiing.
Fish bowl for dinner.
Very nice.
The restaurant master told us a good place for camping.
We had some drinks there.
It was still windy, but there was a shelter to break winds.
Continue to
Ski day 68 at Mt. Chokai/NakajimaDai
.