Ski day 64 at HappoOne
Not good weather in the mid golden week.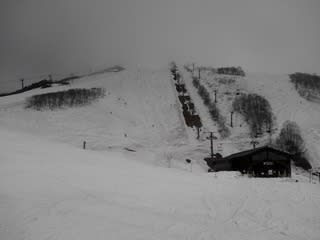 64th day for this ski season, 33 days for powder, 17 days for backcountry, telemark for 13 days
HappoOne 10:30-11:15
Gear: Pocket Rocket(Telemark)+GARMONT ENER-G
Today the forecast said the weather would become worse. We could not go to the back country.
The ski resort was the alternative, but the weather also looked bad.
Some rain drops on the gondola lift.
Usagi covered with the thick clouds.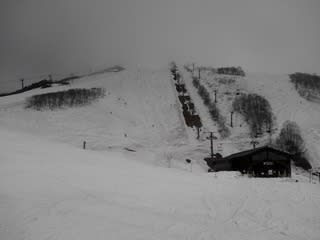 Panorama course.
The half of the course was already closed.
Kokusai pair lift.
This will be the last to ride in this season.
I skied down on Panorama again, and got Panorama pair lift.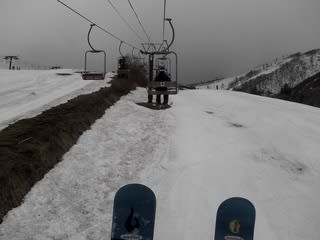 This will also be the last.
Then I went to Skyline course.
The condition was nice for slushy snow.
The snow under the lift has gone.
The visibility became worse. Now the time to end.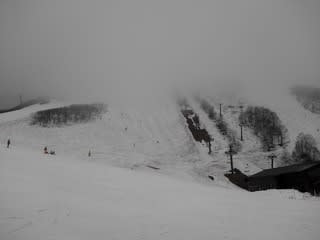 It was a short time but good enough.
After skiing I went to Azumino.
Curry with rice at Kurakyu.
Diner at Tako Taco.