MTB-Day 1-Matsumoto(5.0/107.4km)
MTB Trail in Matsumoto.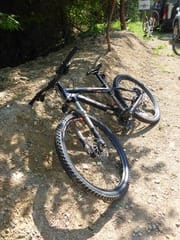 Day 1, 11days for MTB cycling, total distance 107.4km, total climb 3,408m
Matsumoto 8:30-12:00
Distance today 5.0km, climb 0m, duration 3:30, avg speed 0.0km/h, burned 500kcal
Gear: Specialized Rockhopper Pro
Sunny day in Hakuba.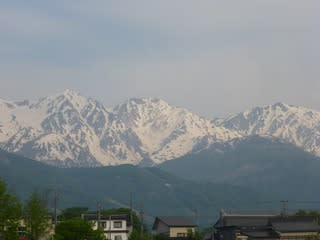 Today we went to Matsumoto again.
This time we drove there.
Today we got MTB ride with my friend, Goichi-san.
I have wanted to have rides with him, which finally realized today.
I was too busy for riding on MTB to take pictures.
The eye lines were not good for the beginning. Sooner they got better and I could enjoy the riding.
Thanks for taking us to the nice rides.