Ski day 62 at UraTengu
Time is money. Limited availability for the powder snow.
62nd day for this ski season, 33 days for powder, 16 days for backcountry, telemark for 12 days
UraTengu 9:20-11:50
Gear: Teneighty GUN+GARMONT RADIUM
Blue sky appears in Hakuba.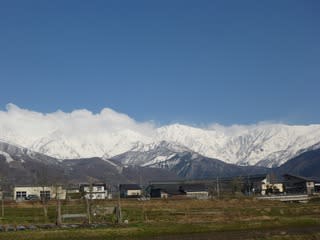 We could expect some powder snow after the snow fall yesterday.
We chose Ura-Tengu today.
Long cue for the rope way.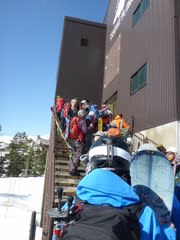 9:20 start hiking. It's already too warm.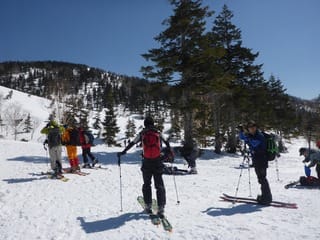 10:00 Tenguppara, after 40mins walk.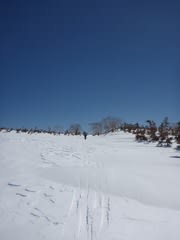 It becomes warmer and warmer. We have to hurry, or the snow gets melted.
Many people are hiking to Mt. Hakuba-Norikura.
Ura-Tengu. Looks good. The snow is packed for the beginning, but the rest looks soft.
I am going down, too.
Nice powder snow. This will be the last one in this season.
We keep going to Urahiyo, where we put the climbing skins.
We hike up Urahiyo.
This terrain also looks good, but the snow already got bad.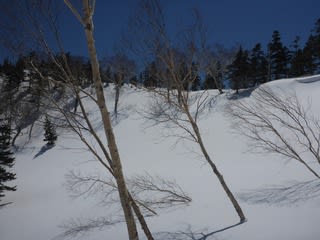 This will be the last time to see Urahiyo in this season.
On the other side the snow was really bad.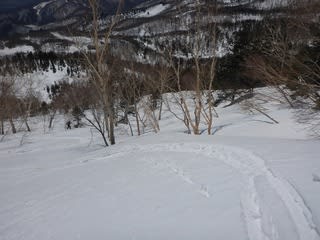 The snow has already gone in the lower area. We have to take the descent gondola lift.
Cherry blossom at the base.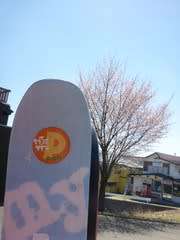 It's pretty much spring here.
Although it was a short time, we enjoyed the powder snow in the very limited time.