Ski day 61 at HappoOne
Powder again.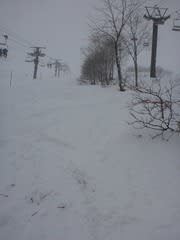 61st day for this ski season, 32 days for powder, 15 days for backcountry, telemark for 12 days
HappoOne 10:00-11:30
Gear: Teneighty GUN+GARMONT RADIUM
My golden week has begun.
It was rainy on the way to Hakuba.
It could be snowing up there, but it seemed too warm. I did not wake up early.
The thunder woke me up. It was still raining.
I found it was snowing up there through web sites.
I was late, but the upper lifts were stopped due to the strong winds. There must be fresh powder snow if I hike.
Cherry blossom.
It turns snow in the middle.
Usagi.
The upper lifts were stopped.
I put climbing skins and got ready to hike.
The lift seemed open again.
Then I removed the skins and got on the lift.
It was very windy up here.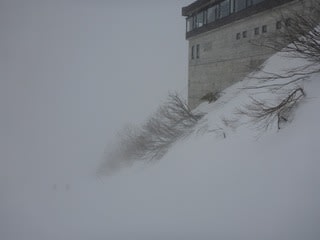 The powder snow was good.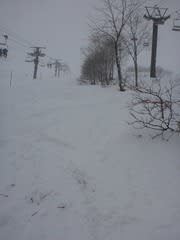 I sometimes hit the bottom, but generally ok.
Then I ran on Kurobishi. It was also good.
It became very windy again.
A streamer was blew horizontally.
Lastly I ran on Panorama.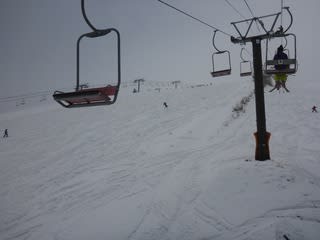 The lifts became stopped again. Now the time to go home.
On the way back I went to Sarukura, an entrance to the mountain.
It was very much snowy. I found skiers back. They told me the visibility was not good and there were whumping noises.
We were planning to go to Yari-Onsen spa tomorrow, but would better not to go.
Lunch at Coffee Senjyu.